MR. PEANUT Returns to the Super Bowl in a New Nutty Adventure With Matt Walsh
PLANTERS, America's #1 nut brand, is returning to the Super Bowl with a story that will show fans just how far MR. PEANUT will go to have his friends' backs.
This press release features multimedia. View the full release here: https://www.businesswire.com/news/home/20200114005202/en/
Matt Walsh with the PLANTERS NUTmobile and MR. PEANUT. (Photo: Business Wire)
The thirty second spot stars MR. PEANUT alongside longtime friend and "Veep" star Matt Walsh and will air during the Super Bowl's third quarter.
"I'm a huge fan of PLANTERS snacks, and I'm thrilled to star alongside my pal MR. PEANUT," said Walsh. "I've starred in some nutty scenarios in the past, but I can assure our fans they haven't seen anything like our Super Bowl journey!"
MR. PEANUT made his first-ever Super Bowl appearance last year to save his friends from snacking disappointment, and this year he's back like you've never seen him before.
"As one of the biggest snacking brands in America, we're very excited to bring MR. PEANUT back to the Super Bowl to have some fun on one of the biggest snacking days of the year," said Samantha Hess, PLANTERS Brand Manager at Kraft Heinz. "MR. PEANUT is always there for his friends, and this year is no different. We've got some surprises in store along his journey and can't wait to show our fans what's coming up on Super Bowl Sunday."
Stay tuned as PLANTERS releases additional details about MR. PEANUT and Matt Walsh's adventures in the month leading up to the Big Game. For more information, fans can visit www.Planters.com or follow MR. PEANUT on Twitter.
About The Kraft Heinz Company
For 150 years, we have produced some of the world's most beloved products at The Kraft Heinz Company (NASDAQ: KHC). Our Vision is To Be the Best Food Company, Growing a Better World. We are one of the largest global food and beverage companies, with 2018 net sales of approximately $26 billion. Our portfolio is a diverse mix of iconic and emerging brands. As the guardians of these brands and the creators of innovative new products, we are dedicated to the sustainable health of our people and our planet. To learn more, visit http://www.kraftheinzcompany.com/ or follow us on LinkedIn and Twitter.
View source version on businesswire.com: https://www.businesswire.com/news/home/20200114005202/en/
Business Wire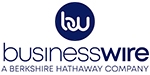 Business Wire, acquired by Berkshire Hathaway in 2006, is the global market leader in commercial news distribution. Thousands of member companies and organizations depend on Business Wire to transmit their full-text press releases, regulatory filings, photos and other multimedia content to journalists, financial professionals, investor services, regulatory authorities and consumers worldwide.