Amer Sports keskittää portfoliotaan divestoimalla Mavicin pyöräilyliiketoiminnan
Amer Sports Oyj
PÖRSSITIEDOTE
15.3.2019 klo 9.30
Amer Sports keskittää portfoliotaan divestoimalla Mavicin pyöräilyliiketoiminnan
Amer Sports on sopinut yhdysvaltalaisen, globaalisti toimivan Regent-pääomasijoitusyhtiön kanssa Mavic S.A.S. -yhtiön osakkeita ja pyöräilyliiketoimintaa koskevan myynnin etenemisestä. Myyntiprojekti esitellään seuraavaksi Mavicin työntekijöiden edustajille. Yrityskaupan sekä omistajuuden vaihtumisen odotetaan toteutuvan vuoden 2109 toisen neljänneksen aikana.
Mavicin divestointi on seurausta Amer Sportsin pyöräilyliiketoiminnan kattavasta strategisesta arviointiprosessista, josta yhtiö tiedotti päivittäessään strategiaansa syyskuussa 2018. Divestoinnilla ei ole vaikutusta Amer Sportsin jatkuvien liiketoimintojen tulokseen. Amer Sports raportoi pyöräilyliiketoiminnan lopetettuna toimintona vuodelta 2018.
"Strategiamme mukaisesti jatkamme Amer Sportsin portfolion ja kyvykkyyksien keskittämistä kohti nopeampaa kasvua, parempaa kannattavuutta ja skaalautuvuutta. Viimeisen strategiajakson aikana olemme tulleet siihen johtopäätökseen, että emme ole paras omistaja Mavicille, jonka osuus myynnistämme jäi vain noin kolmeen prosenttiin. Mavicin liiketoimintaan vaikuttavat eri tekijät, ja yhtiöllä on vähän synergioita muun konsernin kanssa. Uskomme, että ikonisen Mavic-brändin vahvoja mahdollisuuksia voitaisiin hyödyntää paremmin osana Regentin liiketoimintaa. Amer Sports jatkaa panostamista strategisiin painopistealueisiinsa, erityisesti asusteisiin ja jalkineisiin, omaan vähittäiskauppaan sekä Kiinan ja Yhdysvaltojen markkinoille", kommentoi Amer Sportsin toimitusjohtaja Heikki Takala.
Regent on keskittynyt liiketoiminnan uudistamiseen ja muokkaamiseen muun muassa teknologian, kulutustavaroiden, vähittäiskaupan, teollisuuden sekä median ja viihdeteollisuuden toimialoilla. Yhtiöllä on vahvat näytöt kuluttajabrändien elvyttämisestä ja uudelleensuuntaamisesta.
LISÄTIETOJA
Heikki Takala, toimitusjohtaja, puh. 020 712 2510
Jussi Siitonen, CFO, puh. 020 712 2511
Samppa Seppälä, viestintä- ja sijoittajasuhdejohtaja, puh. 050 568 0533
JAKELU
Nasdaq Helsinki
Keskeiset tiedotusvälineet
www.amersports.com
AMER SPORTS
Amer Sports (www.amersports.com) on urheilualan yhtiö, jonka kansainvälisesti tunnettuja tuotemerkkejä ovat Salomon, Arc'teryx, Peak Performance, Atomic, Mavic, Suunto, Wilson ja Precor. Amer Sports tarjoaa teknisesti edistyksellisiä urheiluvälineitä, jalkineita ja asusteita, jotka parantavat urheilusuoritusta ja lisäävät urheilusta ja ulkoilusta saatavaa nautintoa. Yrityksen toimintaa tasapainottavat monipuolinen laji- ja tuotevalikoima sekä läsnäolo kaikilla tärkeillä markkinoilla. Amer Sportsin osakkeet on listattu Nasdaq Helsingissä (AMEAS).
---
This announcement is distributed by West Corporation on behalf of West Corporation clients.
The issuer of this announcement warrants that they are solely responsible for the content, accuracy and originality of the information contained therein.
Source: Amer Sports Oyj via Globenewswire

GlobeNewsWire Europe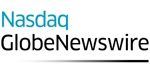 GlobeNewswire Europe, a Nasdaq company, is one of the world's largest newswire distribution networks, specializing in the delivery of corporate press releases financial disclosures and multimedia content to the media, investment community, individual investors and the general public.