Guotai Junan International's Asia High Income Bond Fund Won the Offshore China Fund Award
Guotai Junan International Holdings Limited ("Guotai Junan International", "GTJAI", the "Company" or "Group", stock code:1788) is pleased to announce that, at the 2019 Offshore China Fund Awards held by China Asset Management Association of Hong Kong (CAMAHK) and Bloomberg on 9 January 2020, Guotai Junan International's Asia High Income Bond Fund (AHIB) has won the Best Fund Performance -- Private Fund - Greater China Fixed Income (3 Years) award relying on its continuous and solid investment management and performance. And it was the sole winner in the category.
The candidates were judged by its absolute net return for the past three years and no vote was accepted. In the past three years, Guotai Junan's Asia High Income Bond Fund (AHIB) was the best-performing China fund among the offshore private Greater China fixed income funds, proving its investment manager, Guotai Junan Assets (Asia) Limited's outstanding capability in investment management and continuous prudent risk control.
Guotai Junan Asia High Income Bond Fund (AHIB) was established in September 2015 and has been operating for 52 months since then. It has achieved an accumulative net return of 52% and the average annualized return of over 10%. In 2019, it recorded a net return of over 18%. The fund was managed by Mr. Guo Rui, Deputy Head of Fixed Income of Guotai Junan Assets (Asia) Limited, who has been working in overseas fixed income market for years and accumulated rich investment experiences. He is skilled in adopting investment strategies with prudence and flexibility to obtain extra return and always takes risk control as top priority in fund management. Since establishment, Guotai Juan Asia High Income Bond Fund (AHIB) has maintained high return, low fluctuation and zero default and been widely recognized by institutional and individual investors.
Other than this award, the investment team and products of Guotai Junan Assets (Asia) Limited has granted several professional awards by its excellent investment performance in recent years, showing the market and peers' recognition towards the team strengths.
For more information, please contact Guotai Junan International Fund sales Carol Chen.
Direct Line: +852 2509 7505
About Guotai Junan International Holdings Limited
Guotai Junan International is the market leader and first mover for internationalization of Chinese Securities Company. The Company is the first Chinese securities broker to list on the Main Board of The Hong Kong Stock Exchange by way of initial public offering. Based in Hong Kong, the Company provides diversified integrated financial services. The core services include: wealth management, brokerage, corporate finance, loans and financing, asset management and financial products.
The Company is one of the constituents of HSCI, Hang Seng Composite LargeCap & MidCap Index, FTSE HK index and FTSE HK ex H share index. Guotai Junan International has been assigned "Baa2 / Prime-2" and "BBB+ / A-2" rating from Moody and Standard & Poor respectively.
The controlling shareholder, Guotai Junan Securities Company Limited (Stock Code: 601211.SS; 2611.HK), is the comprehensive financial provider with a long-term, sustainable and overall leading position in the Chinese securities industry. Backed by strong operational support, the Company will be able to further explore the HK and the Asia-Pacific market, aiming to become an important financial institution with market influence in the region.
For more information about Guotai Junan International: http://www.gtjai.com.
View source version on businesswire.com: https://www.businesswire.com/news/home/20200110005422/en/
Business Wire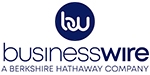 Business Wire, acquired by Berkshire Hathaway in 2006, is the global market leader in commercial news distribution. Thousands of member companies and organizations depend on Business Wire to transmit their full-text press releases, regulatory filings, photos and other multimedia content to journalists, financial professionals, investor services, regulatory authorities and consumers worldwide.