GUESS?, Inc. Anuncia el Regreso de Jennifer Lopez como la Cara de GUESS & Marciano a Nivel Mundial
Esta primavera de 2020, GUESS?, Inc. se enorgullece de dar la bienvenida nuevamente a la actriz, cantante, bailarina, empresaria, filántropa e ícono de la moda Jennifer Lopez como la cara de GUESS y Marciano en todo el mundo, en la campaña publicitaria Spring 2020.
Este comunicado de prensa trata sobre multimedia. Ver la noticia completa aquí: https://www.businesswire.com/news/home/20200114005890/es/
GUESS?, Inc. Announces the Return of Jennifer Lopez as the Face of GUESS & Marciano Worldwide. Actress, singer, dancer, entrepreneur and fashion icon stars in GUESS & Marciano Spring 2020 Advertising Campaign (Photo: Business Wire)
Esta campaña, como obra dirigida por Paul Marciano, director creativo de GUESS?, Inc., y filmada a través de la lente de la fotógrafa Tatiana Gerusova en Santa Monica, California, muestra una sorprendente colección de imágenes que destacan la belleza de Jennifer. La serie de imágenes saturadas y en blanco y negro encarna un estilo de vida clásico de Hollywood con cabello despeinado y poses seguras yuxtapuestas con las serenas palmeras y playas de California de fondo.
"Me complace dar la bienvenida a Jennifer a una segunda campaña con GUESS y Marciano. Jennifer sigue empujando los límites en las industrias de la música, la moda y el cine, y representa todo lo que es una chica GUESS: segura, sensual y aventurera. Esta campaña resalta la belleza natural de Jennifer y muestra exactamente por qué se la celebra como un verdadero ícono". - Paul Marciano
"Cada vez que hago una colaboración, siempre pienso en un personaje que pueda interpretar y ser, y nos divertimos mucho al hacerlo con esta campaña. El estilo esta vez fue una mezcla entre una estrella de cine italiana de la década de los sesenta, como Sofia Loren, combinada con Madonna de los ochenta. Es muy divertido entrar en el personaje y hacerlo realidad. La ropa y el escenario del rodaje funcionaron realmente bien juntos para lograr que esta campaña cobrara vida". - Jennifer Lopez
Busque estas imágenes de GUESS y Marciano en las próximas ediciones de las principales revistas internacionales de moda y estilo de vida, en las tiendas minoristas de GUESS y Marciano, y en materiales colaterales.
Acerca de GUESS?, Inc.
Fundada en 1981, GUESS comenzó como una empresa de jeans y desde entonces ha logrado convertirse con éxito en una marca mundial de estilo de vida. Guess?, Inc. diseña, comercializa y distribuye una colección de estilo de vida de ropa contemporánea, jeans, bolsos, relojes, calzado, lentes de sol y otros productos de consumo relacionados, y otorga las licencias de estos productos. Los productos de Guess? se distribuyen a través de las tiendas de marca Guess?, así como en las mejores tiendas por departamento y especializadas de todo el mundo. Hasta el 2 de noviembre de 2019, la empresa operaba directamente 1174 tiendas minoristas en el continente americano, Europa y Asia. Los socios y distribuidores de la empresa operaban 569 tiendas minoristas adicionales en todo el mundo. Hasta el 2 de noviembre de 2019, la empresa y sus socios y distribuidores operaban en, aproximadamente, 100 países de todo el mundo. Para obtener más información acerca de la empresa, visite www.guess.com.
Acerca de Marciano
Marciano, la primera extensión de marca de GUESS?, Inc., sigue su ejemplo al verdadero estilo GUESS con prendas y accesorios que están a la vanguardia de la moda. La marca Marciano ofrece una colección moderna diseñada para hombres y para mujeres que marcan tendencia. Además, Marciano diseña, comercializa y distribuye colecciones completas de ropa y de accesorios femeninos. Las tiendas exclusivas de Marciano se encuentran en Norteamérica y en los centros metropolitanos internacionales de todo el mundo. También puede encontrar la colección de Marciano en tiendas GUESS emblemáticas, tiendas especializadas y en línea en Marciano.com.
El texto original en el idioma fuente de este comunicado es la versión oficial autorizada. Las traducciones solo se suministran como adaptación y deben cotejarse con el texto en el idioma fuente, que es la única versión del texto que tendrá un efecto legal.
Vea la versión original en businesswire.com: https://www.businesswire.com/news/home/20200114005890/es/
Business Wire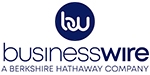 Business Wire, acquired by Berkshire Hathaway in 2006, is the global market leader in commercial news distribution. Thousands of member companies and organizations depend on Business Wire to transmit their full-text press releases, regulatory filings, photos and other multimedia content to journalists, financial professionals, investor services, regulatory authorities and consumers worldwide.