Block Commodities launches Ecosystem Pilot Project in Uganda
Block Commodities Ltd (BLOC)
Block Commodities launches Ecosystem Pilot Project in Uganda

14-Sep-2018 / 07:00 GMT/BST
Dissemination of a Regulatory Announcement, transmitted by EQS Group.
The issuer is solely responsible for the content of this announcement.


---
Block Commodities
London, 14 September 2018
Block Commodities launches Ecosystem Pilot Project in Uganda
Block Commodities Limited (NEX: BLCC), the innovative commodity trader operating in Africa, is pleased to announce a strategic partnership with Pure Grow Africa Limited (Pure Grow), a leading supplier of high-quality agricultural produce based in Uganda. Block and Pure Grow will be working together in connection with the first pilot of a food project commodity cycle ecosystem (Pilot Ecosystem ) in Uganda.
Pure Grow shares Block Commodities' values of providing high quality products at fair prices with transparency, and a mission to empower communities with modern technologies for improved agri-business and agro-value chain development. 
The two parties will also establish a strategy to maximise the project's results, including:
development

of

a

call

centre

creation

and

distribution

of

a

mobile

app

production

and

transmission

of

a

television

show

development

of

logistics

and

warehouse

protocols

and

the

creation

of

a

'

fertiliser

swap

'

opportunity

for

harvested

agricultural

products

.

 
Pure Grow is an innovative farm supporter in Africa, embracing modern technologies and applications to promote economic growth. while creating community awareness and shared values. Farmers linked to Pure Grow aim to adhere to the highest standards of food safety, environmental and sustainable policies.
Through the agreement, Pure Grow will initially introduce approximately 1,000 farmers and buyers to the Pilot Ecosystem. Block Commodities will implement and support the Ecosystem by providing finance and fertiliser products, as well as supplying the technology. It will coordinate loans in cryptocurrencies (Dala token) for the selected team of farmers from Pure Grow Africa. 
The aim of the loans is to provide farmers with funds to purchase fertilisers at affordable rates and better repayment terms, allowing them to increase production and scale up from a subsistence to commercial level. 
Chris Cleverly, Executive Chairman at Block Commodities commented: "I am delighted to partner with Pure Grow Africa to push forward our ecosystem project and support smallholder farmers to grow production."
Bobby Juuko Kimbugwe, Director at Pure Grow Africa commented: "We are placing smallholder farmers at the centre of our work; they are at the core of what we do. We want them to understand that they do not need to have money in their hands to be able to grow production. Block Commodities is the ideal partner to support growth in African farming. "
According to World Bank, the sub-Saharan agribusiness market could reach a value of US$1 trillion by 2030, highlighting the great opportunity for African agriculture to become a leading player in this market.  
Upon successful completion of the Pilot phase, Block Commodities and Pure Grow aim to roll out the scheme to reach approximately 50,000 farmers linked to Pure Grow. It is intended to expand he project to cover other countries in sub-Saharan Africa in due course. 
About Block Commodities
Block Commodities' strategy is to maximise the value of African agricultural and other commodities through the deployment of blockchain technology. The resources will be linked through the vertical integration of primary industries down to consumers via blockchain platforms. Using blockchain's ability to dynamically incorporate all market participants into an efficient ecosystem, Block Commodities aims to facilitate the commercial operation of such ecosystems in the context of the agricultural production cycle.
In reclaiming the value lost in African agricultural and extractive industries through inefficient supply and distribution systems, Block Commodities aims to help sub-Saharan African farmers raise productivity and secure better returns for their produce. This is an important step in establishing African communities as significant future global agricultural producers.
For more information visit: http://www.blockcommodities.com
About Pure Grow Africa Limited
Established in 2015 in Uganda, Pure Grow Africa focuses on promoting sustainable agri-business and agro-value chain development within communities by using safe, effective modern agro-industrial technologies. Pure Grow provides the freshest produce, delivered anywhere in Uganda the next morning to some of the biggest names in food service.
Their products include grains, beans, flour, fertilisers, organic fruits and vegetables.  Pure Grow works closely with farmers based all across Africa through its initiative called The Farmers' Pride, getting involved in every aspect of the food production and distribution process, from seed planting through to produce transportation and final delivery, farmers' trainings, lobbing for farmers and value addition among others.  Pure Grow is certificated by the regulatory bodies in Uganda, and all the company's products are fully traceable.
For more information visit http://www.puregrowafrica.com/
The Directors of the Company accept responsibility for the content of this announcement.
For further information, please contact:
| | |
| --- | --- |
| Block Commodities Limited |   |
| Chris Cleverly | |
|   |   |
| NEX Exchange Corporate Adviser: |   |
| Alexander David Securities Limited |   |
| David Scott - Corporate Finance | +44 (0) 20 7448 9820 |
| James Dewhurst - Corporate Broking | +44 (0) 20 7448 9820 |
|   |   |
| Public and Investor Relations: |   |
| Cassiopeia Services - Stefania Barbaglio | |
---
| | |
| --- | --- |
| | |
| ISIN: | GG00B4QYTJ50 |
| Category Code: | MSCH |
| TIDM: | BLOC |
| Sequence No.: | 6015 |
| EQS News ID: | 723585 |
 
End of Announcement
EQS News Service
EQS Group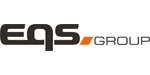 EQS Group is a leading international technology provider for Digital Investor Relations, Corporate Communications and Compliance. More than 8,000 companies worldwide trust EQS's products and services to securely, efficiently, and simultaneously fulfil complex national and international disclosure and compliance requirements, and to reach stakeholders globally.