DGAP-News: Enapter: First order for megawatt-class hydrogen power plant
DGAP-News: Enapter AG / Key word(s): Miscellaneous/Miscellaneous
Enapter: First order for megawatt-class hydrogen power plant

28.10.2021 / 12:10
The issuer is solely responsible for the content of this announcement.


---
Enapter: First order for megawatt-class hydrogen power plant
First order received for AEM Multicore
Strategy for entry into megawatt range underpinned
Saerbeck
(October 28, 2021)
Enapter AG (ISIN: DE000A255G02) has received the first order for its new product, the AEM Multicore, through its sales and integration partner H2 Core Systems GmbH. Based on its modular and patented AEM technology, Enapter thus enters the market for large-scale plants for the production of hydrogen from renewable energy sources in the megawatt range. The order volume is in the low single-digit million range and represents an important milestone in the corporate development of Enapter AG. Delivery to the customer Steinbeis Innovation Center siz energie+, based in Braunschweig, is scheduled for June 2023. As a company in the Steinbeis network, siz energie+ offers services in the field of energy and quality management as well as the conceptual design of supply systems.
The AEM Multicore represents a cost-effective alternative to traditional electrolysers in the megawatt class. For this purpose, Enapter combines 420 core modules - so-called AEM Stacks - into a complete system that can produce about 450 kilograms of hydrogen per day. With this approach, Enapter has a clear goal: to rapidly reduce costs by scaling many small units into a large megawatt-scale green hydrogen plant.
"It was only in April of this year that we introduced the AEM Multicore and today we already have the first order. This explicitly underpins our strategy to occupy the market segment of megawatt systems by means of a freely scalable and standardized mass production of hydrogen systems," comments Sebastian-Justus Schmidt, founder and CEO of Enapter AG.
-
About Enapter
Enapter is an award-winning energy technology company producing highly efficient hydrogen generators to replace fossil fuels. Its patented and proven Anion Exchange Membrane (AEM) technology allows for the mass production of low-cost, plug-&-play electrolysers for green hydrogen at any scale. The modular systems are used in 40 countries in sectors like energy, mobility, industry, heating and telecommunications. Enapter has offices in Italy, Germany, Thailand and Russia.
Learn more at
Website:
https://www.enapter.com
Twitter:
https://twitter.com/Enapter_
LinkedIn:
https://www.linkedin.com/company/enapter/
Facebook:
https://www.facebook.com/enapterenergystorage
Contact for financial and business media
Ralf Droz / Doron Kaufmann
edicto GmbH
Tel.: +49 (0) 69 90 55 05-54
E-Mail: enapter@edicto.de
---
28.10.2021 Dissemination of a Corporate News, transmitted by DGAP - a service of EQS Group AG.
The issuer is solely responsible for the content of this announcement.

The DGAP Distribution Services include Regulatory Announcements, Financial/Corporate News and Press Releases.
Archive at www.dgap.de

---
| | |
| --- | --- |
| Language: | English |
| Company: | Enapter AG |
| | Reinhardtstr. 35 |
| | 10117 Berlin |
| | Germany |
| E-mail: | info@enapterag.de |
| Internet: | www.enapterag.de |
| ISIN: | DE000A255G02 |
| WKN: | A255G0 |
| Listed: | Regulated Market in Frankfurt (General Standard); Regulated Unofficial Market in Berlin, Dusseldorf, Hamburg, Munich, Stuttgart, Tradegate Exchange |
| EQS News ID: | 1244319 |
End of News
DGAP News Service
1244319 28.10.2021
EQS Group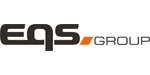 EQS Group is a leading international technology provider for Digital Investor Relations, Corporate Communications and Compliance. More than 8,000 companies worldwide trust EQS's products and services to securely, efficiently, and simultaneously fulfil complex national and international disclosure and compliance requirements, and to reach stakeholders globally.