G4S plc Trading Update
7 November 2019
All figures and commentary are underlying, unaudited and stated at constant exchange rates. All comparisons are with the third quarter 2018, unless otherwise stated.
G4S CEO Ashley Almanza said "The Group sustained the positive organic growth momentum we saw in the first half, with organic revenue growth of 4.3% in the third quarter (2018: 2.7%). Our technology enabled solutions continued to support our growth in both of our principal businesses with Secure Solutions delivering organic revenue growth of 4.9% and Cash Solutions delivering organic revenue growth of 4.1%. As we look ahead we see good opportunities to generate further revenue growth next year and beyond."

GROUP
Organic revenue growth was 4.3% for the third quarter and 4.2% for the first nine months of 2019. Revenue growth was 4.9% for the third quarter and 4.7% for the nine months.


SECURE SOLUTIONS
The Group produced good overall growth of 4.3% in Secure Solutions, with organic growth in security revenues of 4.9%, partially offset by 3.2% lower revenues in our ancillary care and justice services.
We continued to deliver strong organic growth in the Americas (+9.9%) and Africa (+5.9%) driven by our technology solutions, with improved momentum in Asia (+5.3%), partially offset by a 1.8% decline in Europe reflecting commercial discipline in contract bidding.
We continue to invest in our sales and marketing capability to support our growth strategy. As previously reported, we are also investing in additional mobilisation resources to support the strong growth being achieved in the Americas, Africa and Asia.
CASH SOLUTIONS
Organic revenue growth was 4.1% with continued strong growth of 21% in Retail Cash Solutions North America and growth of 1.8% in the rest of the cash solutions business.
Earlier this year we launched a new offering in the small box segment and in October, we signed a 5 year contract with one of the world's largest convenience store chains for several thousand stores, initially in the United States. This is the largest single small box contract signed in 2019, bringing our total small box sales to over 6,450 stores in 2019, much of which will be rolled out in 2020. This validates the strong customer value proposition of our new solution and provides confidence in the substantial growth potential in the small box market segment. In North America we now have an installed or committed base of over 15,800 locations of which 7,700 are large box.
DEMERGER OF CASH SOLUTIONS
We continued to make good progress with preparations for the demerger of Cash Solutions in H1 2020. We believe that this will create two strong focused businesses each with the clear potential to capitalise on market leading positions and to unlock substantial value for customers, employees and shareholders. At the same time, we continue to evaluate unsolicited third party proposals which may provide an alternative to the demerger, although no assurance can be provided that any such proposal will lead to a transaction.
FX MOVEMENTS
Recent sterling strength means that applying October 2019 closing rates to underlying results for the nine months ended 30 September would result in a reduction in revenues of 2.0% and reduction in adjusted PBITA of 2.1%.
OUTLOOK
We expect our organic growth momentum to continue into the fourth quarter of 2019. To sustain strong revenue growth, we will continue to invest in additional sales and business development resources and mobilisation capacity. These investments, together with our productivity programmes, sales pipeline and our technology strategy provide good foundations for further progress in 2020.
The Group will announce FY 2019 results on 12 March 2020.
For further enquiries, please contact:
For further enquiries, please contact:
Helen Parris
Director of Investor Relations
+44 (0) 207 9633189
Media enquiries:
Sophie McMillan
Head of Media
+44 (0) 759 5523483
Notes to Editors:
G4S is the leading global, integrated security company, specialising in the provision of security services and solutions to customers. Our mission is to create material, sustainable value for our customers and shareholders by being the supply partner of choice in all our markets.
G4S is quoted on the London Stock Exchange and has a secondary stock exchange listing in Copenhagen. G4S is active in around 90 countries and has around 560,000 employees. For more information on G4S, visit www.g4s.com.

GlobeNewsWire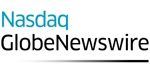 GlobeNewswire, a Nasdaq company, is one of the world's largest newswire distribution networks, specializing in the delivery of corporate press releases financial disclosures and multimedia content to the media, investment community, individual investors and the general public.