Genel Energy PLC: Taq Taq PSC reserves update
Genel Energy PLC (GENL)
Genel Energy PLC: Taq Taq PSC reserves update

12-Feb-2019 / 07:00 GMT/BST
Dissemination of a Regulatory Announcement, transmitted by EQS Group.
The issuer is solely responsible for the content of this announcement.


---
12 February 2019
Genel Energy plc
Taq Taq PSC reserves update
Genel Energy ('Genel' or 'the Company') announces that McDaniel and Associates ('McDaniel') has completed the competent person's report ('CPR') relating to the oil reserves at Taq Taq as at 31 December 2018.
Field performance in 2018, and notably the success of the TT-29w well drilled on the northern flank of the field, has led to an upwards technical revision of reserves, resulting in a 62% reserves replacement at the 1P level.
This revision does not take into account the recent positive results from the TT-32 well, which completed in 2019 and is currently adding over 3,000 bopd to field production.
Drilling in 2019 is targeting opportunities on the flanks of the field, with the TT-20z well nearing completion and three others then to follow. Should the wells match the performance of TT-29w and TT-32, Taq Taq could deliver a significant year-on-year production increase, with room for further growth in 2020.
Taq Taq oil reserves
| | | | |
| --- | --- | --- | --- |
| Gross oil reserves (MMbbls - McDaniel) | 1P | 2P | 3P |
| 31 December 2017 | 22.8 | 54.7 | 90.1 |
| Production | (4.5) | (4.5) | (4.5) |
| Technical revisions | 2.8 | 0.3 | 1.2 |
| 31 December 2018 | 21.1 | 50.5 | 86.8 |
The Company expects to announce CPR reports for other assets in the portfolio prior to the announcement of full-year results on 20 March 2019.
-ends-
For further information, please contact:
Genel Energy

Andrew Benbow, Head of Communications

+44 20 7659 5100

Vigo Communications

Patrick d'Ancona

+44 20 7830 9700
Notes to editors:
Genel Energy is an independent oil and gas exploration and production company listed on the main market of the London Stock Exchange (LSE: GENL, LEI: 549300IVCJDWC3LR8F94).). The Company, with headquarters in London and offices in Ankara and Erbil, is one of the largest London-listed independent oil producers, and is the largest holder of reserves and resources in the Kurdistan Region of Iraq. Genel has highly cash-generative oil production from the Taq Taq and Tawke licences, with material growth potential from other assets in the portfolio. Genel also continues to pursue further growth opportunities. For further information, please refer to www.genelenergy.com.
Disclaimer
This announcement contains certain forward-looking statements that are subject to the usual risk factors and uncertainties associated with the oil & gas exploration and production business. Whilst the Company believes the expectations reflected herein to be reasonable in light of the information available to them at this time, the actual outcome may be materially different owing to factors beyond the Company's control or within the Company's control where, for example, the Company decides on a change of plan or strategy. Accordingly no reliance may be placed on the figures contained in such forward looking statements.
---
| | |
| --- | --- |
| | |
| ISIN: | JE00B55Q3P39 |
| Category Code: | MSCM |
| TIDM: | GENL |
| LEI Code: | 549300IVCJDWC3LR8F94 |
| Sequence No.: | 7454 |
| EQS News ID: | 774771 |
End of Announcement
EQS News Service
EQS Group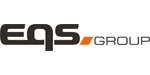 EQS Group is a leading international technology provider for Digital Investor Relations, Corporate Communications and Compliance. More than 8,000 companies worldwide trust EQS's products and services to securely, efficiently, and simultaneously fulfil complex national and international disclosure and compliance requirements, and to reach stakeholders globally.