Canon Business Process Services Offers White Paper from The Hackett Group on the State of Procurement Digital Transformation
Canon Business Process Services Offers White Paper from The Hackett Group on the State of Procurement Digital Transformation
PR Newswire
NEW YORK, April 3, 2019
NEW YORK, April 3, 2019 /PRNewswire/ -- Canon Business Process Services (Canon) today made available a white paper from The Hackett Group highlighting how procurement teams have the potential to play a more strategic role in their organizations. To realize this opportunity, however, they must digitally transform their processes. Yet according to the report, only 63 percent have even developed a plan for doing do.
The white paper, "State of Procurement Digital Transformation: Value Drivers and Expectations," is offered by Canon and written by The Hackett Group. The paper features important research relevant for procurement professionals who are ready to embrace new technologies and ways of working. Selecting the right mix of initiatives to improve service, enhance efficiency and contain cost is a challenge. Noting that procurement teams often have to work with limited budget and resources, the paper outlines suggested strategies for initiating and successfully completing a digital transformation journey.
As one example, the report emphasizes the importance of targeting specific digital transformation objectives and goals. As part of the enterprise digital transformation effort, procurement should map out where the best use cases exist for its own digital transformation. Many of these can be found among the strategic and tactical value drivers discussed in the report.
Download the white paper HERE.
About Canon Business Process Services (Canon)
Canon helps clients enable business agility and digital transformation as well as lead an increasingly evolving workforce. We solve these challenges by leveraging our experienced team backed by Six Sigma expertise and best-in-class technology. With professionals across the US and in the Philippines, we have been named a Global Outsourcing 100 leader by IAOP for 13 straight years. Canon Business Process Services is a wholly owned subsidiary of Canon U.S.A., Inc. Learn more at cbps.canon.com and follow us on Twitter @CanonBPO.
About The Hackett Group, Inc.
The Hackett Group (NASDAQ: HCKT) is an intellectual property-based strategic consultancy and leading enterprise benchmarking and best practices digital transformation firm to global companies, offering digital transformation including robotic process automation and enterprise cloud application implementation. Services include business transformation, enterprise analytics, working capital management and global business services.
All referenced product names, and other marks, are trademarks of their respective owners.
Press Contact: Ken Neal, kneal@cbps.canon.com
Canon Business Process Services © 2019
View original content to download multimedia:http://www.prnewswire.com/news-releases/canon-business-process-services-offers-white-paper-from-the-hackett-group-on-the-state-of-procurement-digital-transformation-300824015.html
SOURCE Canon Business Process Services
PR Newswire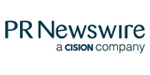 PR Newswire's news distribution, targeting, monitoring and marketing solutions help you connect and engage with target audiences across the globe.