HopFed Bancorp, Inc. Declares Cash Dividend
HopFed Bancorp, Inc. (NASDAQ: HFBC) today announced that its Board of Directors has declared a $0.23 per share cash dividend. The cash dividend will be paid on June 17, 2019 to stockholders of record as of June 3, 2019.
HopFed Bancorp, Inc. is a holding company of Heritage Bank USA, Inc. ("Heritage Bank") headquartered in Hopkinsville, Kentucky. The Bank has eighteen offices in western Kentucky and middle Tennessee as well as Heritage Bank Wealth Management of Murray, Kentucky, Hopkinsville, Kentucky, Kingston Springs, Tennessee, and Clarksville, Tennessee and Heritage Mortgage Services of Clarksville, Tennessee, and loan production offices in Nashville, Tennessee, Brentwood, Tennessee and Murfreesboro, Tennessee. The Bank offers a broad line of banking and financial products and services with the personalized focus of a community banking organization. For more information about Heritage Bank and HopFed Bancorp, Inc., go to our website at www.bankwithheritage.com.
Information contained in this press release, other than historical information, may be considered forward-looking in nature and is subject to various risks, uncertainties, and assumptions. Should one or more of these risks or uncertainties materialize, or should underlying assumptions prove incorrect, actual results may vary materially from those anticipated, estimated or expected. Among the key factors that may have a direct bearing on the Company's operating results, performance or financial condition are competition and the demand for the Company's products and services, and other factors as set forth in filings with the Securities and Exchange Commission.
View source version on businesswire.com: https://www.businesswire.com/news/home/20190515005825/en/
Business Wire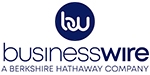 Business Wire, acquired by Berkshire Hathaway in 2006, is the global market leader in commercial news distribution. Thousands of member companies and organizations depend on Business Wire to transmit their full-text press releases, regulatory filings, photos and other multimedia content to journalists, financial professionals, investor services, regulatory authorities and consumers worldwide.