Pure Earth Partners With Narcos Star Taliana Vargas and Over 30 Designers on Jewelry Collection To Fight Pollution
New York, NY, April 10, 2018 (GLOBE NEWSWIRE) -- Pure Earth, a nonprofit leader in global pollution cleanup, is partnering with Colombian actress, model and philanthropist Taliana Vargas (recently seen in Netflix's Narcos), and over 30 leading jewelry designers on a special collection of jewelry crafted using responsibly-sourced materials, especially mercury-free gold.

The collection, launched by Vargas, is now open for bidding online. Vargas will close the auction in person at the Pure Earth Benefit Bash in New York City on April 23. Funds raised will support Pure Earth's work around the world, including efforts to break the toxic link between gold and mercury in artisanal mining communities.

"Not many people realize that the beautiful jewelry we wear or has been passed down to us may be linked to mercury poisoning. We don't see how artisanal miners in Colombia and elsewhere around the world use toxic mercury to extract tiny grains of gold, poisoning miners, their families, children, and the environment we all share," says Vargas.

"I am so grateful to my friends in the industry, including Pili Restrepo, who brought me onto this wonderful project, and all the participating designers for creating beautiful pieces with gold sourced in responsible ways. Join us to make a statement and a difference in a beautiful way."

Featured designers include Pure Gold Award honoree Pili Restrepo and other leading brands including: Aesa Jewelry, Ana Katarina, Anna Sheffield Jewelry, Arabel Lebrusan, Ariane Zurcher, Bario Neal, Brilliant Earth, Casa Collab, Chandally, Christina Malle, CVC Stones, Dana Bronfman, David Yurman, Eliza Page, Emily Chelsea Jewelry, Grace Lee, Hi June Parker Jewelry, Kali Hawk, Melissa Joy Manning, Merzatta, Mociun, Pamela Love, Patty Freud, Richline, Scosha, Shamballa Jewels, Spinelli Kilcolin, Taber Studios, Toby Pomeroy, Ursa Major, Vrai & Oro, and Wwake.

Participating designers created their pieces using responsibly sourced gold and gems, including Fairmined gold donated by gold refinery Hoover and Strong, above ground diamonds donated by Diamond Foundry, and post-consumer gems donated by Perpetuum Jewels.

This is the 3rd responsible jewelry collection curated by Pure Earth. Last year's collection was introduced by modeling sensation Molly Bair. The new collection featuring Vargas in clothing by Stella McCartney, was photographed by Karla Ticas at CINCstudios in Los Angeles.

"This year's collection is especially important because the landmark Lancet Commission report confirmed that pollution is the largest environmental cause of death and disease in the world today," says Richard Fuller, Pure Earth President and Co-chair of The Lancet Commission on Pollution and Health.

The findings, released by the Commission last October, conclude that of the 9 million deaths linked to pollution every year, 92% of those occur in low- and middle-income countries. Many poor people turn to informal gold mining using toxic mercury as a response to poverty.

"The world is just waking up to pollution's terrible toll. We've presented the findings of the report everywhere, from the World Economic Forum in Davos to the World Bank in D.C., and the response has been strong. It's a fact that pollution is all around us, no matter where we live. We just have to take notice and do something. Everyone must be involved, from world leaders to the everyday consumer," urges Fuller.

Where Does Your Gold Come From?

Artisanal and small-scale gold mining is the leading cause of mercury pollution in the world, accounting for over 30% of global emissions, making it one of the world's worst pollution problems.

About 10% to 25% of the world's total gold supply comes from artisanal gold mining. Pure Earth has identified mercury as one of the top six toxic threats globally.

Pure Earth's work with advocates such as Taliana Vargas and the jewelry industry is beginning to raise much-needed awareness about the toxic link between gold and mercury.

The works in the Pure Earth collection make a statement about the power of the industry to educate and inspire consumers to demand responsibly-sourced jewelry, and to ask, "Where does my gold come from?"

Increasing demand for mercury-free gold will help more artisanal miners to go mercury free, ensuring their livelihoods while reducing mercury pollution, and preventing mercury poisoning.

The High Price of Gold

Artisanal gold miners work in dangerous conditions to earn a meager living. To help them extract small grains of gold from ore, miners add mercury, which binds with the gold to form an amalgam. When burned, the toxic mercury evaporates into the atmosphere, leaving behind gold.

Artisanal miners (including some 4.5 million women and 600,000 children) and their families are often the first to suffer from mercury poisoning, but everyone is threatened because mercury travels far and wide, dropping into oceans and rivers, poisoning seafood we all consume.

Today, an estimated 19 million people are at risk of mercury poisoning. Children and pregnant women are especially vulnerable. Mercury attacks the central nervous system and many organs. It passes through the placenta and travels into developing fetus, causing birth defects and brain damage.

What Is Being Done?

On the ground, Pure Earth has been working to reduce and prevent toxic mercury pollution in artisanal gold mining communities through South America and Southeast Asia. Pure Earth conducts workshops to raise awareness among miners and their families about the dangers of mercury. We train miners in mercury-free mining techniques, and work with local governments to scale up sustainable mining practices.

Currently, Pure Earth's team in Peru is restoring an ecologically devastated region of Madre de Dios, which Pope Francis recently visited to call attention to the crisis. As the first group to use methods developed by The Centro de Innovación Científica Amazónica (CINCIA), Pure Earth is replanting a 9-acre area of the jungle destroyed by mining.

Read this in SPANISH

About Pure Earth (formerly Blacksmith Institute) – www.pureearth.org

Pure Earth's mission is to identify and clean up the poorest communities throughout the developing world where high concentrations of toxins have devastating health effects. Pure Earth devises cleanup strategies, empowers local champions, and secures support from national and international partnerships. Interventions to mitigate these toxic exposures while protecting livelihoods have proven to be manageable, cost-effective, and eminently do-able. By partnering with and empowering local champions, Pure Earth cleans up chemical and waste legacy toxic hotspots, prevents re-contamination and guards against future pollution.
Colombian actress and model Taliana Vargas (recently seen in Netflix's "Narcos") showcases earrings by Pili Restrepo, one of over 30 leading designers contributing to the 2018 Pure Earth responsible jewelry collection, wearing clothing by Stella McCartney. Visit www.pureearth.org to bid on the collection until April 23, 2018. The auction supports Pure Earth's pollution cleanup work, including efforts to reduce the use of mercury in artisanal gold mining. Photo: Karla Ticas.
Colombian actress and model Taliana Vargas (recently seen in Netflix's "Narcos") showcases jewelry from the 2018 Pure Earth responsible collection, wearing clothing by Stella McCartney. Visit www.pureearth.org to bid on the collection until April 23, 2018. The auction supports Pure Earth's pollution cleanup work, including efforts to reduce the use of mercury in artisanal gold mining. Photo: Karla Ticas.
Attachments
Magdalene Sim
Pure Earth
2128703490
mag@pureearth.org

GlobeNewsWire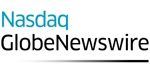 GlobeNewswire, a Nasdaq company, is one of the world's largest newswire distribution networks, specializing in the delivery of corporate press releases financial disclosures and multimedia content to the media, investment community, individual investors and the general public.