SKAN Group AG informiert zur laufenden Untersuchung der Bundesanwaltschaft
SKAN AG / Schlagwort(e): Sonstiges
SKAN Group AG informiert zur laufenden Untersuchung der Bundesanwaltschaft

26.05.2023 / 17:45 CET/CEST
Veröffentlichung einer Ad-hoc-Mitteilung gemäss Art. 53 KR
Für den Inhalt der Mitteilung ist der Emittent / Herausgeber verantwortlich.


---
Ad hoc-Mitteilung gemäss Art. 53 KR
 
SKAN Group AG informiert zur laufenden Untersuchung der Bundesanwaltschaft
Allschwil, 26. Mai 2023 – Dr. Gert Thoenen, Verwaltungsratspräsident der SKAN Group AG, respektive eine ihm nahestehende Person ist in eine Transaktion involviert, die Gegenstand der laufenden Untersuchung durch die Bundesanwaltschaft wegen möglicher Insidergeschäfte ist. Aus diesem Grund tritt er für die Dauer der laufenden Untersuchung in den Ausstand. Cornelia Gehrig, Vizepräsidentin des Verwaltungsrats, hat die Führung der Geschäfte des Verwaltungsrats übernommen.
Die Untersuchung durch die Bundesanwaltschaft bezieht sich auf Transaktionen mit Aktien der BV Holding AG aus der Zeit vor dem IPO. Neben dem Verwaltungsratspräsidenten sind zwei Mitarbeitende der SKAN in die laufende Untersuchung involviert. Die SKAN Group AG hält fest, dass keine ehemaligen Organe der früheren BV Holding AG und keine der heutigen Ankeraktionäre der SKAN Group AG von der laufenden Untersuchung betroffen sind. Für alle Involvierten gilt selbstverständlich die Unschuldsvermutung.
Die SKAN Group AG hat grösstes Interesse, dass die laufende Untersuchung so rasch wie möglich abgeschlossen wird, und kooperiert eng mit den Ermittlungsbehörden. Sobald sich weitere Erkenntnisse aus der laufenden Untersuchung ergeben, wird die SKAN Group AG wieder informieren.

Kontakte:
Thomas Balmer, [email protected], +41 79 703 87 28
Alexandre Müller, [email protected], +41 79 635 64 13
Finanzkalender:
22. August 2023
26. März 2024
7. Mai 2024
Publikation Halbjahresergebnis 2023
Publikation Jahresergebnis 2023
Generalversammlung 2024
SKAN – together always one step ahead
SKAN ist ein Pionier auf dem Gebiet aseptischer und aseptisch-toxischer Herstellprozesse für die
(bio-)pharmazeutische Industrie. Das Unternehmen ist Markt- und Technologieführer für hochwertige, prozesskritische Isolatorsysteme, um Medikamente nach strengen Sterilitätsstandards abzufüllen. Darüber hinaus bietet das Unternehmen seinen Kunden Prozessunterstützung, Services und Verbrauchsmaterialien an. Innovative Lösungen und eine effiziente Life-Cycle-Support-Organisation machen SKAN zu einem wichtigen Partner für die Pharma- und Biotech-Industrie, CMOs (Contract Manufacturing Organizations) und Forschungslabore weltweit. Die 1968 gegründete SKAN beschäftigt heute rund 1170 Mitarbeitende. Mehr als die Hälfte davon sind am Hauptsitz Allschwil im Life Sciences Hub der Region Basel tätig. Die weiteren Mitarbeitenden verteilen sich auf die Tochtergesellschaften in der Schweiz, Deutschland, Belgien, Japan und den USA.
---
Ende der Adhoc-Mitteilung
---
| | |
| --- | --- |
| Sprache: | Deutsch |
| Unternehmen: | SKAN AG |
| | Kreuzstrasse 5 |
| | 4123 Allschwil |
| | Schweiz |
| Telefon: | +41 43 268 32 32 |
| E-Mail: | [email protected] |
| ISIN: | CH0013396012 |
| Valorennummer: | 1339601 |
| Börsen: | SIX Swiss Exchange |
| EQS News ID: | 1643471 |
 
Ende der Mitteilung
EQS News-Service
1643471  26.05.2023 CET/CEST
EQS Group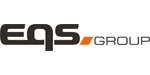 EQS Group is a leading international technology provider for Digital Investor Relations, Corporate Communications and Compliance. More than 8,000 companies worldwide trust EQS's products and services to securely, efficiently, and simultaneously fulfil complex national and international disclosure and compliance requirements, and to reach stakeholders globally.