KONINKLIJKE PHILIPS DEADLINE ALERT: Bragar Eagel & Squire, P.C. Reminds Investors that a Class Action Lawsuit Has Been Filed Against Koninklijke Philips N.V. and Encourages Investors to Contact the Firm
Bragar Eagel & Squire, P.C., a nationally recognized stockholder rights law firm, reminds investors that a class action lawsuit has been filed against Koninklijke Philips N.V. ("Koininklijke Philips" or the "Company") (NYSE: PHG) in the United States District Court for the Eastern District of New York on behalf of all persons and entities who purchased or otherwise acquired Koninklijke Philips N.V. securities between February 25, 2020 and June 11, 2021, both dates inclusive (the "Class Period"). Investors have until October 15, 2021 to apply to the Court to be appointed as lead plaintiff in the lawsuit.
Click here to participate in the action.
Philips operates as a health technology company in North America, Greater China, and internationally. The Company's products include, among others, Bi-Level Positive Airway Pressure ("Bi-Level PAP") and Continuous Positive Airway Pressure ("CPAP") devices, as well as mechanical ventilators. Bi-Level PAP machines pump air under pressure into the airway of the lungs. Bi-Level PAP machines have a higher pressure when users breathe in and lower pressure when users breathe out. CPAP machines keep users' airway open by providing a continuous stream of air through a mask. CPAP machines are devices prescribed to people with obstructive sleep apnea to keep their airways open during sleep. Bi-Level PAP and CPAP machines use Polyester-based polyurethane (PE-PUR), a sound abatement foam, to reduce sound and vibration.
On June 14, 2021, Philips issued a voluntary recall of certain of its Bi-Level PAP and CPAP devices, as well as mechanical ventilators, after finding that the sound abatement foam used in the devices can degrade and become toxic, potentially causing cancer.
On this news, Philips' stock price fell $2.25 per share, or 3.98%, to close at $54.25 per share on June 14, 2021.
Throughout the Class Period, Defendants made materially false and misleading statements regarding the Company's business, operations, and compliance policies. Specifically, Defendants made false and/or misleading statements and/or failed to disclose that: (i) Philips had deficient product manufacturing controls or procedures; (ii) as a result, the Company's Bi-Level PAP and CPAP devices and mechanical ventilators were manufactured using hazardous materials; (iii) accordingly, the Company's sales revenues from the foregoing products were unsustainable; (iv) the foregoing also subjected the Company to a substantial risk of a product recall, in addition to potential legal and/or regulatory action; and (v) as a result, the Company's public statements were materially false and misleading at all relevant times.
If you purchased or otherwise acquired Koninklijke Philips shares and suffered a loss, are a long-term stockholder, have information, would like to learn more about these claims, or have any questions concerning this announcement or your rights or interests with respect to these matters, please contact Brandon Walker or Alexandra B. Raymond by email at investigations@bespc.com, telephone at (212) 355-4648, or by filling out this contact form. There is no cost or obligation to you.
About Bragar Eagel & Squire, P.C.:
Bragar Eagel & Squire, P.C. is a nationally recognized law firm with offices in New York, California, and South Carolina. The firm represents individual and institutional investors in commercial, securities, derivative, and other complex litigation in state and federal courts across the country. For more information about the firm, please visit www.bespc.com. Attorney advertising. Prior results do not guarantee similar outcomes.
View source version on businesswire.com: https://www.businesswire.com/news/home/20211013006189/en/
Business Wire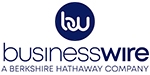 Business Wire, acquired by Berkshire Hathaway in 2006, is the global market leader in commercial news distribution. Thousands of member companies and organizations depend on Business Wire to transmit their full-text press releases, regulatory filings, photos and other multimedia content to journalists, financial professionals, investor services, regulatory authorities and consumers worldwide.