Sweet Deals and Valentine's Day Gifts They'll Love Available at Rite Aid
With Valentine's Day right around the corner, cupids everywhere can make a quick and easy trip to Rite Aid for lovely deals on a broad selection of gifts for Valentines of all ages. From sweet treats and the perfect card to alluring fragrances and the cutest plush animals, Rite Aid has all last-minute shoppers covered this Valentine's Day.
Sweet Chocolate Treats
Bring a smile to your Valentine's face by choosing from a wide assortment of heart-shaped boxes of chocolate in all sizes from favorites like Dove, Ferrero Rocher, Russell Stover, Whitman's and more. Sweethearts will swoon over boxed chocolate and single-serve heart-shaped candy from Reese's and others. And fill the candy dish with seasonal treats like Hershey Kisses, M&M's and bite-sized chocolates from Ghirardelli and Lindt.
Cards to Express Your Love
Make your search for the perfect card easy by shopping Rite Aid's greeting card aisle, which is lined with colorful, contemporary and innovative designs to help express how you feel. Don't forget to pick up cards for your kids' classroom exchange with kits featuring SpongeBob, Disney Princess, Incredibles 2, Jurassic World, Mickey and the Roadster Racers, Skittles, Fun Dip, Airheads and more.
Cuddly Plush and Novelty Gifts
Make a statement by searching Rite Aid's stout selection of plush featuring Valentine's-themed TY Beanies, gifts that spin and animate and classic puppies, kitties, bears and pillows. Take your haul to the next level with novelty items like "Love You" mugs, themed picture frames and wine glasses and package them in a colorful "Be Mine" or "Love You" gift bag.
Delightful Decorations and Flowers
Fill your home with love by shopping Rite Aid's wide assortment of Valentine's Day decorations, including red-foil heart-shaped wreaths, decorative wall art, gel clings and more. Then, surprise your significant other with a beautiful bouquet of live cut roses or mixed blooms, available at select Rite Aid locations.
Lovely Scents
Give your special someone a bottle of their favorite fragrance such as Gucci, Versace or Dolce and Gabbana Light Blue for her and Drakkar Noir, Ralph Lauren or Nautica for him. Add a special touch with essential oils from GuruNanda and Aura Cacia or bath bombs and salts from Daylogic, Me!, Dr. Teals and Calgon.
Rite Aid Corporation (NYSE: RAD) is one of the nation's leading drugstore chains with fiscal 2018 annual revenues of $21.5 billion. Information about Rite Aid, including corporate background and press releases, is available through the company's website at www.riteaid.com.
View source version on businesswire.com: https://www.businesswire.com/news/home/20190211005428/en/
Business Wire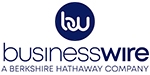 Business Wire, acquired by Berkshire Hathaway in 2006, is the global market leader in commercial news distribution. Thousands of member companies and organizations depend on Business Wire to transmit their full-text press releases, regulatory filings, photos and other multimedia content to journalists, financial professionals, investor services, regulatory authorities and consumers worldwide.