Teleperformance reconnu comme un leader mondial de la gestion omnicanal de l'expérience client externalisée par le cabinet de recherche indépendant Forrester
Regulatory News:
Teleperformance (Paris:TEP), un leader mondial des services aux entreprises en solutions digitales intégrées, annonce aujourd'hui avoir été reconnu comme un leader mondial de la gestion omnicanal de l'expérience client externalisée par le cabinet Forrester.
Le rapport Forrester Wave™ : Global Omnichannel Customer Services Outsourcers évalue de façon strictement indépendante les forces et les faiblesses des dix principaux acteurs mondiaux du secteur sur la base de 29 critères distincts.
Forrester estime également que la capacité à proposer des solutions omnicanal, automatisées et reposant sur l'intelligence artificielle (IA), est un facteur clef de différenciation, alors que l'approche des centres de contact externalisés est de plus en plus orientée vers l'expérience client intégrant tous les canaux de communication et toutes les technologies disponibles.
Ci-dessous, des extraits clefs du rapport Forrester sur Teleperformance :
« Teleperformance, le géant des services externalisés, s'impose avec des solutions d'expérience client proactives : la stratégie de Teleperformance centrée sur les services intégrés « end-to-end » dans presque toutes les langues et régions lui permet d'être un leader particulièrement attractif sur son marché. Le groupe s'est développé au-delà de ses activités historiques dans de nouvelles expertises étroitement liées à la gestion de l'expérience client, telles que la modération de contenu, l'analyse de données et les services de gestion des processus métiers dans le domaine de la santé. » [...]
« Avec ses centres d'excellence dédiés à l'innovation, Teleperformance adapte parfaitement aux besoins régionaux ses solutions globales en matière de détection des fraudes, de maîtrise du langage par les bots (chats et e-mails) et de recrutement d'agents spécialisés dans les solutions digitales. Fort de sa présence mondiale, de sa capacité à gérer des programmes dans de très nombreuses langues et du plus vaste portefeuille de solutions proposé sur le marché, Teleperformance se démarque de ses concurrents. Le groupe possède notamment une grande expérience des processus de gestion de l'expérience client tels que l'analyse et l'optimisation du parcours client. » […]
« Selon ses principaux clients, la parfaite compréhension de leurs problématiques et la capacité du groupe à proposer des solutions de manière proactive constituent des points forts très importants. Teleperformance est le meilleur partenaire des grandes marques et des groupes internationaux engagés dans leur transformation digitale. »
Daniel Julien, président-directeur général du groupe Teleperformance, ajoute : « Teleperformance se positionne comme le leader mondial incontesté sur son marché. Nous sommes donc heureux d'être reconnus dans cette étude indépendante de Forrester comme un leader mondial de la gestion omnicanal de l'expérience client externalisée. Nous sommes entièrement dévoués à nos clients pour rendre l'expérience client plus simple, plus rapide et plus sûre dans un monde digital en constante évolution. Depuis la publication du rapport, nos capacités équipées de notre nouvelle solution digitale Cloud Campus se sont accrues rapidement partout dans le monde, démontrant ainsi la forte dynamique de notre développement. »
À PROPOS DU GROUPE TELEPERFORMANCE
Teleperformance (TEP – ISIN : FR0000051807 – Reuters : TEPRF.PA – Bloomberg : TEP FP), un leader mondial des services aux entreprises en solutions digitales intégrées, est le partenaire stratégique des plus grandes entreprises du monde dans de nombreux secteurs. Le groupe propose une offre de services One-Office composée de trois grandes familles de solutions à forte valeur ajoutée : la gestion de l'expérience client, les services de back-office et le conseil en processus métiers (knowledge services). Ces solutions digitales intégrées garantissent des interactions clients réussies et des processus métiers optimisés reposant sur une approche intégrée High Tech-High Touch unique. Les 331 000 collaborateurs du groupe, répartis dans 80 pays, prennent en charge des milliards de connexions en plus de 265 langues et sur plus de 170 marchés dans une démarche d'excellence Simpler, Faster, Safer*. Cette mission s'appuie sur l'utilisation de solutions technologiques fiables, flexibles et intelligentes, des normes de sécurité et de qualité les plus élevées du secteur, dans une approche de Responsabilité sociétale des entreprises (RSE) d'excellence.
En 2019, Teleperformance a réalisé un chiffre d'affaires consolidé de 5 355 millions d'euros (6 milliards de dollars US, sur la base d'un taux de change de 1 euro = 1,12 dollar US) et un résultat net de 400 millions d'euros.
Les actions Teleperformance, cotées sur Euronext Paris, compartiment A, sont éligibles au service de règlement différé et appartiennent aux indices CAC 40, CAC Support Services, STOXX 600, S&P Europe 350 et MSCI Global Standard. Dans les domaines de la Responsabilité sociétale des entreprises, l'action Teleperformance fait partie de l'indice Euronext Vigeo Eurozone 120 depuis 2015, de l'indice FTSE4Good depuis 2018 et de l'indice Ethibel Sustainability Excellence Europe (confirmé en 2019).
* Plus simple, Plus rapide, Plus sûr.
Pour plus d'informations : www.teleperformance.com / Pour nous suivre sur Twitter : @teleperformance
Consultez la version source sur businesswire.com : https://www.businesswire.com/news/home/20201022005849/fr/
Business Wire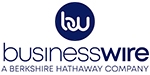 Business Wire, acquired by Berkshire Hathaway in 2006, is the global market leader in commercial news distribution. Thousands of member companies and organizations depend on Business Wire to transmit their full-text press releases, regulatory filings, photos and other multimedia content to journalists, financial professionals, investor services, regulatory authorities and consumers worldwide.