Wynn Resorts (Macau) S.A. y el Gobierno de la RAE de Macao firman un Acuerdo de Prórroga de Concesión
Wynn Resorts (Macau) S.A. y el Gobierno de la RAE de Macao firman un Acuerdo de Prórroga de Concesión
PR Newswire
MACAO, 24 de junio de 2022
Se extiende la concesión de juegos hasta el 31 de diciembre de 2022
MACAO, 24 de junio de 2022 /PRNewswire/ -- Wynn Resorts (Macau) S.A. (en adelante Wynn) se complace en anunciar que ha celebrado un Acuerdo de Prórroga de Concesión con el Gobierno de la RAE de Macao para extender la concesión de juegos de Wynn desde el 26 de junio de 2022 hasta el 31 de diciembre de 2022.
Wynn desea expresar su sincera gratitud con el Gobierno por su orientación durante el proceso del Acuerdo de Prórroga de Concesión. Wynn cree que esta extensión le permitirá hacer contribuciones continuas al desarrollo futuro de Macao y la comunidad local. Esperamos con interés el anuncio de los requisitos y detalles del proceso de licitación pública para las nuevas concesiones de juegos y trabajaremos en estrecha colaboración con el gobierno para hacer preparativos exhaustivos a fin de participar activamente en la oferta.
La aprobación de la Reforma a la Ley de Juegos ha sentado una base esencial a largo plazo para facilitar el desarrollo ordenado, saludable y sostenible de la industria. Además de cumplir con los requisitos pertinentes de la Reforma, Wynn seguirá cumpliendo con sus responsabilidades sociales y apoyando plenamente al Gobierno en la promoción de la diversificación moderada del desarrollo económico de Macao, mejorando su competitividad en el ocio y el turismo integrados, y fortaleciendo aún más su perfil entre los turistas internacionales. Wynn también colaborará de manera activa con el Gobierno para enriquecer el desarrollo de Macao como centro mundial de turismo y ocio.
De conformidad con las condiciones del Contrato de Prórroga de Concesión, Wynn pagó al Gobierno de la RAE de Macao MOP 47 millones (lo que equivale aproximadamente a HKD 45,6 millones) tras firmar el Acuerdo de Prórroga de Concesión como prima del contrato para la extensión. Para obtener más detalles sobre la extensión, consulte el anuncio publicado en el sitio web de la Bolsa de Valores de Hong Kong en www.hkex.com.hk.
Logotipo: https://mma.prnewswire.com/media/1846371/WynnMacau_Logo.jpg
FUENTE Wynn Resorts (Macau) S.A.
PR Newswire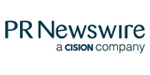 PR Newswire's news distribution, targeting, monitoring and marketing solutions help you connect and engage with target audiences across the globe.