BRENT CRUDE OIL - Brent Crude Oil: Target Locked at $48.90 - 09/06/2016
The Brent Crude Oil is still looking much more bullish, following the aggressive pullback from the $45.40 support level. The oil is creating the third consecutive positive day and surged more than 2.3% during yesterday's session. The price surpassed above the 200-SMA while is currently trading slightly below the 100-SMA and 50-SMA on the 4-hour chart. On our yesterday's session, we suggested an entry level above the $47.30 barrier and a target at $48.90 resistance level. The price reached our mentioned target and challenged the $49.46 resistance level (see technical analysis here: http://bit.ly/2bT29xp). Technical indicators are endorsing the bullish tone since are rising the last couple of days. The MACD oscillator holds in a neutral area while the RSI indicator is following a positive path.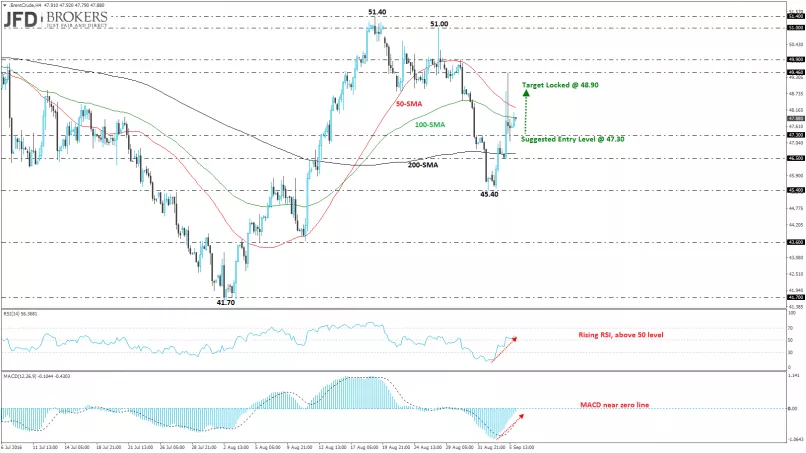 Download a full-size picture
BRENT CRUDE OIL chart
This member did not declare if he had a position on this product.
About author