WTI CRUDE OIL - WTI Crude Oil Almost Reached Our Target - 12/02/2016
The West Texas Intermediate (WTI) had jumped more than 10% since Wednesday's agreement by OPEC and had an aggressive run to the upside almost hitting our second scenario in a previous analysis (see technical analysis here: http://bit.ly/2fRX0lf). The WTI crude oil printed a fresh two-month high and reached the $52.20 barrier while oil prices slipped today as some investors opted to cash out. The oil is still establishing within a rising sloping channel and if the price breaks the aforementioned new high to the upside, it will open the door for retesting the return line. Otherwise, after the rebound on the $52.20 resistance level, the price may retest the next support at $49.30. The RSI indicator lies in a positive path however, it is sloping downwards while the MACD oscillator surpassed the zero line and holds above its trigger line.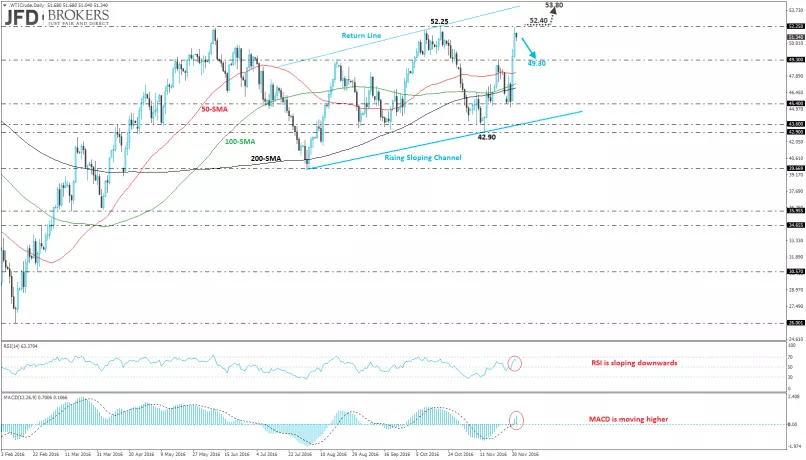 Download a full-size picture
WTI CRUDE OIL chart
This member did not declare if he had a position on this product.
About author