WTI CRUDE OIL - WTI Crude Oil Hit a Fresh 17-Month High - 01/09/2017
Oil prices plunged early this morning as increased exports from Iran undermined efforts by other oil producers. The West Texas Intermediate (WTI) crude oil edged sharply higher over the last year while over the last week the oil printed a fresh 17-month high at $55.70.

After it hit the latter level, a pullback started while the price is moving sideways over the last three weeks. The WTI consolidates within the $52.65 support barrier and the $55.25 resistance level while now is trading near the $54.30 price level. Despite that, the oil is still developing in an ascending move since August 2016 and is moving well above of the rising line. However, if there is a break below the $52.65 support barrier will slip the price towards the $51.00 strong level. Otherwise, if the price surpasses the resistance area $55.25 - $55.70 to the upside, it will expose the oil towards the $56.50 obstacle. Currently, the price may retest the lower boundary of the trading range. The RSI indicator is moving within the 50 and 70 level with some weak momentum while the MACD oscillator is falling with solid move and it is holding below its trigger line.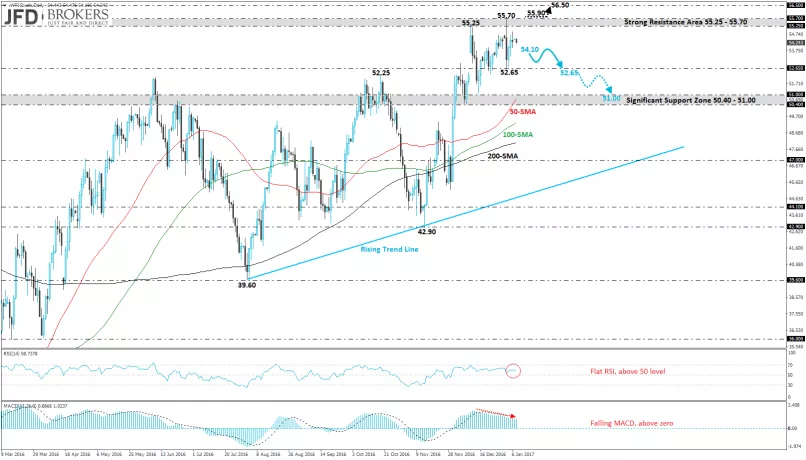 Download a full-size picture
WTI CRUDE OIL chart
This member did not declare if he had a position on this product.
About author