GOLD - USD - Gold Surged and Almost Hit Our Target - 12/30/2016
The precious metal is recording the third red consecutive month, however, the last three days it surged more than 2% and is approaching our first target, that we recommended on a previous analysis (see technical analysis here: http://bit.ly/2iLBwfX). The XAU/USD pair is moving higher ahead the holidays and if the gold breaks the $1,165 resistance level to the upside, it will open the way for the next barrier at $1,197 but it needs to go through the 50-daily SMA. Otherwise, a rebound on the $1,160 barrier will move the price back to the $1,140 support level.

The technical structure suggests further upside movement as the technical indicators moved higher. The Relative Strength Index (RSI) rose but now is flattening slightly above the 50 level while the MACD oscillator is rising and is moving towards its mid-level.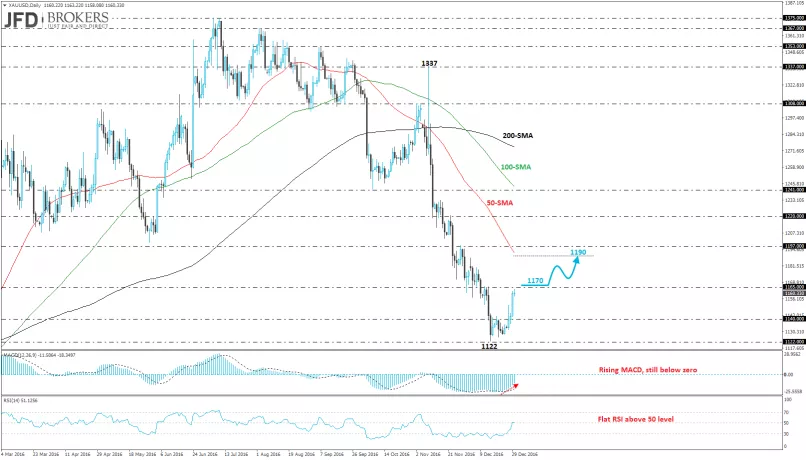 Download a full-size picture
GOLD - USD chart
This member did not declare if he had a position on this product.
About author