SILVER - USD - Touched and Surpassed Our Suggested Level - Posted 6-Month High at $ - 09/11/2017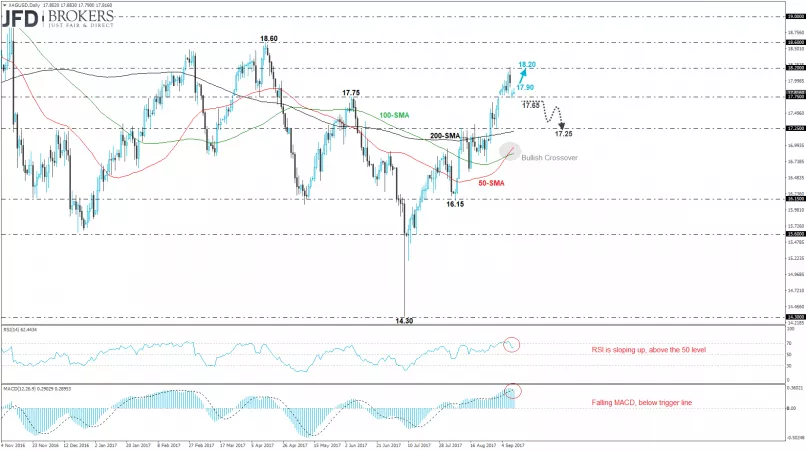 Download a full-size picture
SILVER - USD Chart
The white metal is moving sharply higher since July, following the strong rebound on $14.30 support level. During the prior week, the XAG/USD pair hit an almost six-month high at $18.20 but failed to end the day in green. Moreover, the price climbed above the 50-month SMA indicating further gains.

On 1st of September the price managed to challenge our recommended target at $17.75 (see technical analysis here: http://bit.ly/2wiRQuY), and now the price met it again for a pullback. If the price fails to drop below $17.75, it will open the way for the $18.20 resistance barrier. Alternatively, the next immediate support is the $17.25 level, which overlaps with the 200-SMA. MACD and RSI are still moving in the bullish path with weaker momentum than before.
This member did not declare if he had a position on this financial instrument or a related financial instrument.
About author