AUD/USD - AUD/USD is Moving Towards the 0.7520 - 11/28/2016
The Australian dollar rebounded last week at 0.7310 support level after the sharp sell-off from the 0.7780 resistance level against the U.S. dollar. The AUD/USD pair rose more than 1.5% and now is developing near the 0.7480 price level between the 50 and 100 SMAs on the daily chart.

The technical structure suggests bullish momentum if there is a penetration of the 0.7500 critical psychological level. The possible target is the 0.7580 resistance barrier which coincides with the 200-SMA on the 4-hour chart and with the 50-daily SMA. Having the above in mind, the price need to go through the 100-SMA on the short-term chart as well as, the 200-daily SMA. The technical indicators on are endorsing the bullish attitude on price as both are rising above its mid-levels.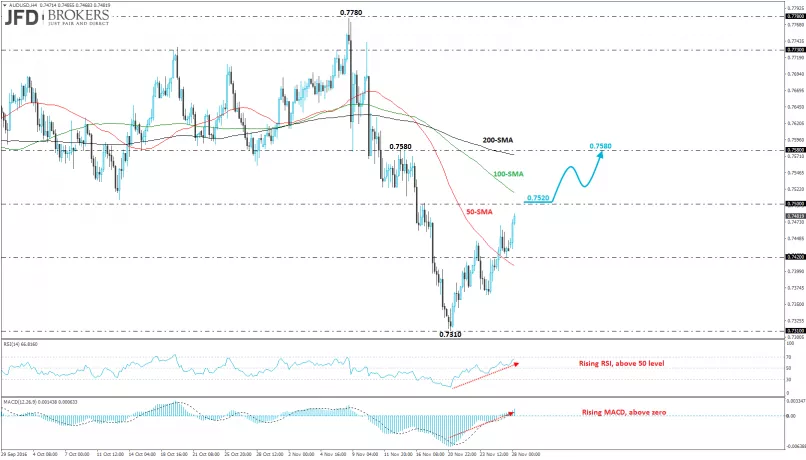 Download a full-size picture
AUD/USD chart
This member did not declare if he had a position on this product.
About author