Terveystalon työterveyspalvelujen verkosto laajenee: Terveystalo ostaa Etelä-Karjalan Työkunto Oy:n
Lehdistötiedote 16.5.2019

Terveystalo ostaa Etelä-Karjalan Työkunto Oy:n toiminnan 15.5.2019 allekirjoitetulla sopimuksella ja vanha asiakassuhde säilyy ennallaan.
Etelä-Karjalan Työkunto Oy on alueensa suurin, kokonaisvaltaisia työterveyshuollon palveluja tuottava yritys. Työkunto Oy tarjoaa monipuolisia työterveyspalveluita Etelä-Karjalan sosiaali- ja terveyspalveluille (Eksote), Lappeenrannan kaupungille ja Eksoten muille omistajakunnille. Lisäksi yhtiö tuottaa työterveyspalveluita yrityksille, yrittäjille ja maanviljelijöille. Yhtiön palveluksessa työskentelee 58 työntekijää. Yhtiöllä on noin 890 työnantaja-asiakasta ja 15 000 työterveyden loppuasiakasta. Liikevaihto vuonna 2018 oli noin 5 miljoonaa euroa. Työkunto Oy:llä on 8 toimipistettä kuuden kunnan alueella.
"Yhdistymisessä Työkunto Oy liittyy osaksi valtakunnallista Terveystaloa. Terveystalo on Suomen johtava työterveyspalveluiden tarjoaja ja laadun ja kehittämisen asiantuntija joka tarjoaa digitaalisesti tuettuja, vaikuttavia palveluita työntekijöiden, työyhteisöjen sekä johtamisen tueksi", sanoo Etelä-Karjalan Työkunto Oy:n toimitusjohtaja Riitta Piironen.
"Olemme erittäin iloisia saadessamme toivottaa osaavan Etelä-Karjalan Työkunnon henkilöstön lämpimästi tervetulleeksi Terveystaloon. Yrityskaupan myötä olemme entistä vahvempia Etelä-Karjalassa, mikä on Terveystalolle hyvin tärkeä alue. Tämä yrityskauppa mahdollistaa Terveystalon merkittävän kasvun Etelä-Karjalassa. Lähdemme innokkaasti yhdessä suunnittelemaan ja toteuttamaan yhdistymistä sekä palveluita ja tarjontaa", sanoo Terveystalon muutosjohtaja, Mari Varjonen.
Kaupalla ei ole vaikutuksia asiakassopimuksiin ja yhtiön työntekijät siirtyvät Terveystaloon vanhoina työntekijöinä. Toiminta jatkuu entisissä tiloissa.
Lisätietoja:
Terveystalo, Mari Varjonen, Muutosjohtaja, Puh. +358 46 923 4653 mari.varjonen@terveystalo.com
Terveystalo lyhyesti
Terveystalo on Helsingin pörssissä listattu julkinen osakeyhtiö, jolla on vahva suomalainen omistus. Terveystalo on liikevaihdoltaan ja verkostoltaan Suomen suurin terveyspalveluyritys. Yhtiö tarjoaa monipuolisia perusterveydenhuollon ja erikoissairaanhoidon palveluja yritys- ja yksityisasiakkaille ja julkiselle sektorille. Valtakunnallinen verkosto kattaa 260 toimipaikkaa eri puolilla Suomea.
Toimipaikkaverkostoa täydentävät ympäri vuorokauden saatavilla olevat digitaaliset palvelut. Vuonna 2018 Terveystalossa asioi noin 1,2 miljoonaa yksittäistä asiakasta. Lääkärikäyntejä tehtiin noin 3,5 miljoonaa. Terveystalossa työskentelee yli 10 000 terveydenhuollon ammattilaista, joista noin puolet toimii itsenäisinä ammatinharjoittajina. Terveystalon palveluilla on Avainlippu-tunnus ja yhtiö on Suomalaisen työn liiton jäsen. www.terveystalo.com

GlobeNewsWire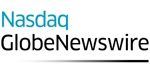 GlobeNewswire, a Nasdaq company, is one of the world's largest newswire distribution networks, specializing in the delivery of corporate press releases financial disclosures and multimedia content to the media, investment community, individual investors and the general public.