Muutos Terveystalo Oyj:n johtoryhmässä: Henkilöstöjohtaja Johanna Karppi jättää tehtävänsä
Terveystalo Oyj Pörssitiedote 26.6.2019 klo 12.00

Terveystalon henkilöstöjohtaja Johanna Karppi jättää tehtävänsä Terveystalossa siirtyäkseen Finnairin henkilöstöjohtajaksi 1.10.2019 alkaen. Terveystalo on käynnistänyt Karpin seuraajan haun.
"Olen saanut hienon mahdollisuuden olla rakentamassa Terveystaloa yhdessä muiden terveystaloisten kanssa viimeisen kahdentoista vuoden ajan. Muutos yksittäisen lääkäriasemien ketjusta ammattimaisesti johdetuksi ja erinomaisen laadun takaavaksi terveydenhuollon johtavaksi yritykseksi on ollut huima. On ollut kunnia olla mukana tällaisella matkalla" toteaa Johanna Karppi.
"Haluan kiittää Johannaa hänen merkittävästä panoksestaan ja roolistaan Terveystalon rakentamisessa valtakunnalliseksi ja johtavaksi terveydenhuollon toimijaksi. Terveystalon henkilöstötyytyväisyys ja työnantajakuva on kehittynyt vuosien varrella valtavasti ja olemme erityisen ylpeitä siitä että olemme toimialan kiinnostavin työnantaja sekä lääkärien että opiskelijoiden keskuudessa. Kiitän Johannaa erinomaisesta työstä ja toivotan menestystä uudessa tehtävässä", toteaa Terveystalon toimitusjohtaja Yrjö Närhinen.
Terveystalo Oyj
Viestintä
Lisätietoja:
Kati Kaksonen, johtaja, sijoittajasuhteet ja talousviestintä
Puh. 010 345 2034
Kati.kaksonen@terveystalo.com
Jakelu:
Nasdaq Helsinki Oy
Keskeiset tiedotusvälineet
www.terveystalo.com
Terveystalo lyhyesti
Terveystalo on Helsingin pörssissä listattu julkinen osakeyhtiö, jolla on vahva suomalainen omistus. Terveystalo on liikevaihdoltaan ja verkostoltaan Suomen suurin terveyspalveluyritys. Yhtiö tarjoaa monipuolisia perusterveydenhuollon ja erikoissairaanhoidon palveluja yritys- ja yksityisasiakkaille ja julkiselle sektorille. Valtakunnallinen verkostomme kattaa noin 260 toimipaikkaa eri puolilla Suomea. Toimipaikkaverkostoa täydentävät ympäri vuorokauden saatavilla olevat digitaaliset palvelut.
Vuonna 2018 Terveystalossa asioi 1,2 miljoonaa yksittäistä asiakasta. Lääkärikäyntejä tehtiin noin 3,5 miljoonaa. Terveystalossa työskentelee yli 10 000 terveydenhuollon ammattilaista, joista noin puolet toimii itsenäisinä ammatinharjoittajina. Terveystalon palveluilla on Avainlippu-tunnus ja yhtiö on Suomalaisen Työn Liiton jäsen. www.terveystalo.com

GlobeNewsWire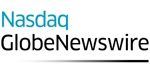 GlobeNewswire, a Nasdaq company, is one of the world's largest newswire distribution networks, specializing in the delivery of corporate press releases financial disclosures and multimedia content to the media, investment community, individual investors and the general public.