EUR/USD - EUR/USD Jumped Above 1.0500 Key Level - 01/05/2017
In regards to the world's largest currency pair – the EUR/USD – has a perspective to the upside, as the price is now above the significant 1.0500 level. The pair looks bullish as it continues to push higher while it surged more than 1.5% during the last two days.

Having in mind the above, as well as the NFP report tomorrow, we would expect a move until the 1.0670 resistance barrier but the price needs to surpass above the 50-daily SMA first. Additionally, going to a lower timeframe the single currency rose above its moving averages and opened the way for the next stop at the aforementioned resistance barrier. On the daily chart, the technical indicators are confirming the bullish thought as the MACD oscillator entered the positive area, the RSI indicator is rising with some strong momentum and the Stochastic oscillator created a bullish crossover endorsing the upward momentum on the price.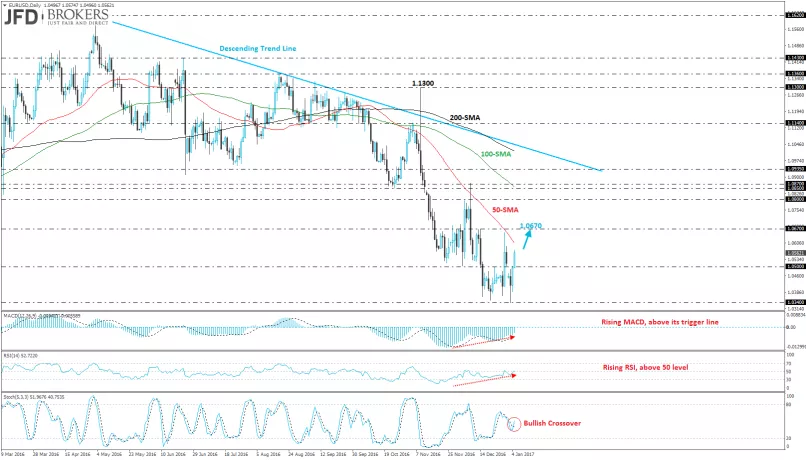 Download a full-size picture
EUR/USD chart
This member did not declare if he had a position on this product.
About author