CAC40 INDEX - Affected By the First Round of French Presidential Elections - Gap-U - 04/24/2017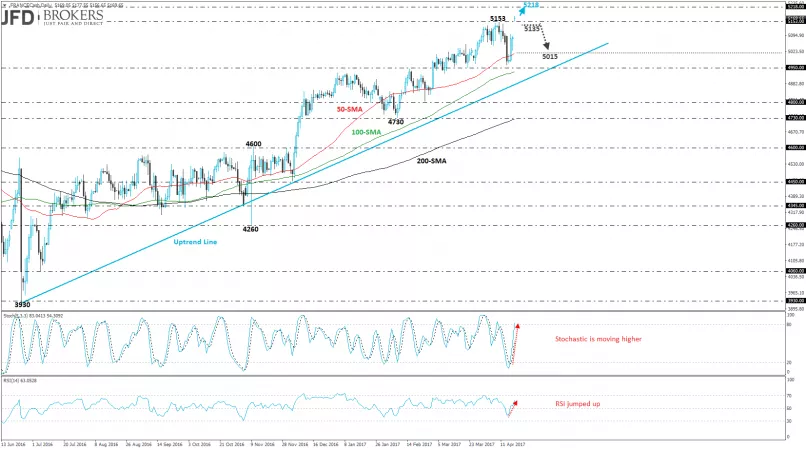 Download a full-size picture
CAC40 INDEX Chart
The first round of the French elections came to an end with Emmanuel Macron and Marine Le Pen surpassing into the second round on May 7 as expected with 23.9% and 21.4% respectively. The elections had a significant impact on the French CAC 40 index which opened today's session with a worth mentioning gap-up.

The index jumped more than 1.5% and climbed above the 5153.00 strong barrier. Moreover, the price is ready to post another green month, the third positive in a row. A fresh 20-month high was recorded at 5177.55, however, a retracement covering the gap is possible until the 50-weekly SMA, near 5015.00. On the other hand, a continuation of the rising movement will drive the price towards the 5218.00 resistance level. The technical indicators seem to be in agreement with the bullish thought as both are moving higher. The stochastic oscillator approached the overbought zone whilst the RSI indicator lies sharply higher above the 50 level.
This member did not declare if he had a position on this financial instrument or a related instrument.
About author