DAX30 PERF INDEX - Edged Sharply Higher and Reached Our Recommended Targets! - 10/02/2017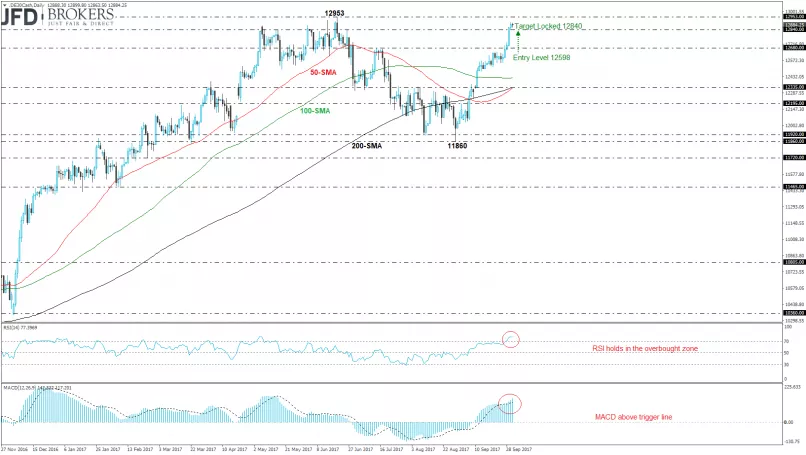 Download a full-size picture
DAX30 PERF INDEX Chart
The German DAX 30 index had an aggressive upward run during the previous week and surged almost 2% hitting a three-month high at 12906. Furthermore, the price completed the fourth consecutive bullish week after the pullback on 11860 support level. On a monthly basis, the jump drove the price to add more than 6% to its performance, in September.

The prior week, the German index managed to challenge our recommended targets at 12680 and 12840 (see previous technical analysis here: http://bit.ly/2xMBLMa) and now is approaching the next resistance level at 12953 or moreover, a new high. On the daily timeframe, the RSI indicator lies in the overbought zone with weak momentum, whilst the MACD oscillator jumped above the trigger line with stronger momentum than before.
This member declared not having a position on this financial instrument or a related financial instrument.
About author