FTSE 100 - Posted Again a Fresh All-Time High at 7586.75! - 06/01/2017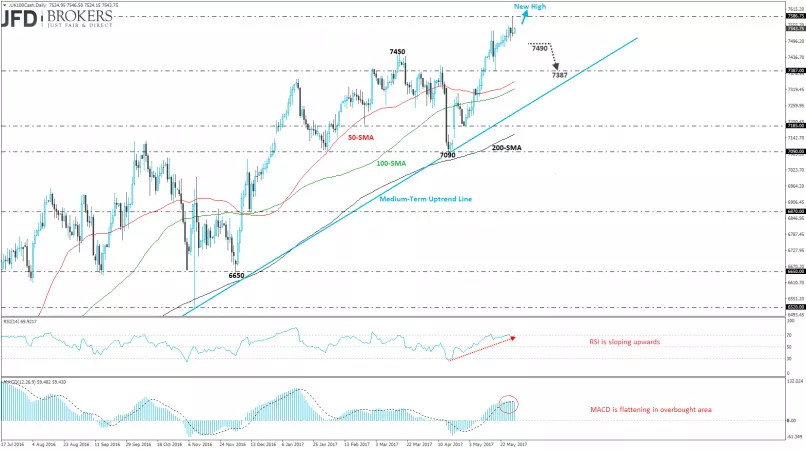 Download a full-size picture
The FTSE 100 index had an aggressive bullish run over the previous month as it added more than 4% at its value. The price printed a fresh all-time high during yesterday's session at 7586.75 while the ascending tendency is holding since February of 2016. The index completed a five-week winning streak in a row and we are waiting for a further upside move. In the case of a retracement, a slip at 7387.00 is possible.

Looking at the daily timeframe, the three simple moving averages (50, 100 and 200) are developing well below the price indicating for the bullish tendency. The RSI indicator is sloping to the upside and is approaching the overbought area. In addition, the MACD oscillator lost its high momentum but is still holding in the positive path.
This member did not declare if he had a position on this financial instrument or a related instrument.
About author