DGAP-News: USU offers Customer Service Solutions via Alexa
DGAP-News: USU Software AG / Key word(s): Miscellaneous
USU offers Customer Service Solutions via Alexa

12.02.2019 / 10:16
The issuer is solely responsible for the content of this announcement.


---
USU business unit unymira has opened a new communication channel for customer service via Amazon's Alexa. Combining the strength of unymira's knowledge management software with the leading voice assistant, Alexa can now serve as a digital customer service agent. This is an innovative new solution for customer self-service.

Unymira partnered with Versicherungskammer Bayern, a Bavarian insurance company, which enables both prospective and current customers to learn more about specific products such as travel insurance. With Alexa, users can immediately receive clear and simple answers to their questions while simultaneously reducing the number of common customer service inquiries.

However, unymira has taken things a step further than simple voice commands. Alexa can not only answer customer questions but will also pose them herself as an agent would. This creates a more natural service experience and offers a wide range of applications. Live demonstrations will be given at Call Center World expo in Berlin from February 19th to 21st at booth F3/G5 in Hall 3.

"In the future, no omni-channel solution will be able to avoid using Alexa and similar voice assistants. We are one of the first to offer such a real-time and interactive solution. It is based on our active knowledge base Knowledge Center and our chatbot Knowledge Bot. Because all the information is centrally managed in Knowledge Center, it is immediately available to Alexa without the need for any updates or changes" said Sven Kolb, managing director of USU.

This press release is also available at https://www.unymira.com/en/ and https://www.usu.de/en/

USU GmbH

Founded in 1977, USU GmbH is one of the biggest European providers of IT and Knowledge Management Software. Market leaders from every sector of the international economy create transparency with USU applications, while also increasing flexibility, decreasing risks and cutting costs.
With intelligent solutions and expertise in digital interaction, Unymira is a prime mover in the digitization of business processes. Standard software and consulting services help to automate service processes and actively provide knowledge for all communication channels and customer contact points in sales, marketing, and customer service. The customer-first portfolio in this area is complemented by customized applications, portal and CMS solutions, UX design and social media management.
USU GmbH is a subsidiary of USU Software AG (ISIN DE 000A0BVU28), which is listed in the Prime Standard Segment of the German Stock Exchange (DAX) in Frankfurt. For further information, please go to: https://www.usu.de/en/
Contact
USU Software AG
Corporate Communications
Dr. Thomas Gerick
Tel.: +49 (0) 71 41 - 48 67 440
Fax: +49 (0) 71 41 - 48 67 300
E-Mail: t.gerick@usu-software.de
USU Software AG
Investor Relations
Falk Sorge
Tel.: +49 (0) 71 41 - 48 67 351
Fax: +49 (0) 71 41 - 48 67 108
E-Mail: f.sorge@usu-software.de
---
12.02.2019 Dissemination of a Corporate News, transmitted by DGAP - a service of EQS Group AG.
The issuer is solely responsible for the content of this announcement.

The DGAP Distribution Services include Regulatory Announcements, Financial/Corporate News and Press Releases.
Archive at www.dgap.de

---
| | |
| --- | --- |
| Language: | English |
| Company: | USU Software AG |
| | Spitalhof |
| | 71696 Möglingen |
| | Germany |
| Phone: | +49 (0)7141 4867-0 |
| Fax: | +49 (0)7141 4867-200 |
| E-mail: | info@usu-software.de |
| Internet: | www.usu-software.de |
| ISIN: | DE000A0BVU28 |
| WKN: | A0BVU2 |
| Listed: | Regulated Market in Frankfurt (Prime Standard); Regulated Unofficial Market in Berlin, Dusseldorf, Hamburg, Munich, Stuttgart, Tradegate Exchange |
End of News
DGAP News Service
774875 12.02.2019
EQS Group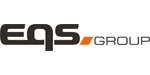 EQS Group is a leading international technology provider for Digital Investor Relations, Corporate Communications and Compliance. More than 8,000 companies worldwide trust EQS's products and services to securely, efficiently, and simultaneously fulfil complex national and international disclosure and compliance requirements, and to reach stakeholders globally.