DGAP-News: MOBOTIX AG: MOBOTIX startet neue Partnerprogramme mit höherem Nutzen für globale Märkte
DGAP-News: MOBOTIX AG / Schlagwort(e): Sonstiges
MOBOTIX AG: MOBOTIX startet neue Partnerprogramme mit höherem Nutzen für globale Märkte

12.02.2019 / 09:30
Für den Inhalt der Mitteilung ist der Emittent / Herausgeber verantwortlich.


---
MOBOTIX hat am 1. Januar 2019 ein neues Partnerprogramm eingeführt, das sich auf die globalen Partner des Videoüberwachungsunternehmens konzentriert. Das Programm bietet besondere Vorteile für die Top Silber-/Gold-Partner und bestätigt die angekündigte Strategie mit einer engeren, direkten Kommunikation zu Partnern und Endverbrauchern in Zusammenarbeit mit den Distributoren.

Zu den Vorteilen gehören priorisierter Support, neue Trainingsprogramme, Co-Marketing Möglichkeiten, Projektunterstützung und Preisgestaltung, exklusive Partner-Websites und viele andere Punkte, die die strategische und operative Geschäftskooperation mit MOBOTIX-Partnern weltweit verbessern.

Das Partnerprogramm wurde in den letzten Monaten in ausgewählten Märkten getestet und ist nun bereit für die Umsetzung, die im zweiten Quartal des Geschäftsjahres 2018/19 in allen Weltmärkten erfolgen wird.

In den kommenden Monaten werden auch weitere Programme für Technologiepartner entwickelt, da das in Deutschland ansässige Unternehmen bei vielen Unternehmen großes Interesse an gemeinsamen Entwicklungsprojekten festgestellt hat.

"Wir bewegen uns von einer Produktfokussierung über den Vertrieb zu einer Lösungsorientierung auf spezifische vertikale Märkte, basierend auf unserer Marktanalyse und Forschung", so Thomas Lausten, CEO. Diese Märkte sind z.B. Einzelhandel, Produktion, Gesundheitswesen etc.

"Der globale Videoüberwachungsmarkt verändert sich sehr schnell hin zu einer viel stärkeren Aufmerksamkeit für Cybersicherheit, bei der nur berechtigte Personen Zugang zu den Aufnahmen der Videokameras haben. Die gesetzlichen Anforderungen der europäischen DSGVO bestätigen dies noch weiter und wir begrüßen die Entwicklung als unabhängiger deutscher Hersteller.

Es ist für uns wichtiger denn je, mit unseren globalen Kunden in einem Partnerprogramm, das wir in den letzten Monaten in enger Zusammenarbeit mit ausgewählten Unternehmen entwickelt haben, noch enger zusammenzuarbeiten und wir freuen uns auf den Mehrwert, den das für unser Geschäft mit sich bringt", so Lausten.
---
12.02.2019 Veröffentlichung einer Corporate News/Finanznachricht, übermittelt durch DGAP - ein Service der EQS Group AG.
Für den Inhalt der Mitteilung ist der Emittent / Herausgeber verantwortlich.

Die DGAP Distributionsservices umfassen gesetzliche Meldepflichten, Corporate News/Finanznachrichten und Pressemitteilungen.
Medienarchiv unter http://www.dgap.de

---
| | |
| --- | --- |
| Sprache: | Deutsch |
| Unternehmen: | MOBOTIX AG |
| | Kaiserstraße |
| | 67722 Langmeil |
| | Deutschland |
| Telefon: | +49 (0)6302-9816-0 |
| Fax: | +49 (0)6302-9816-190 |
| E-Mail: | ir@mobotix.com |
| Internet: | www.mobotix.com |
| ISIN: | DE0005218309 |
| WKN: | 521830 |
| Börsen: | Freiverkehr in Berlin, Düsseldorf, Frankfurt (Basic Board), Hamburg, München, Stuttgart, Tradegate Exchange |
Ende der Mitteilung
DGAP News-Service
774825 12.02.2019
EQS Group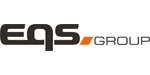 EQS Group is a leading international technology provider for Digital Investor Relations, Corporate Communications and Compliance. More than 8,000 companies worldwide trust EQS's products and services to securely, efficiently, and simultaneously fulfil complex national and international disclosure and compliance requirements, and to reach stakeholders globally.