DGAP-News: 11880 Solutions AG expandiert: Neues Jobportal wirfindendeinenjob.de vermittelt Arbeitssuchende an Unternehmen
DGAP-News: 11880 Solutions AG / Schlagwort(e): Produkteinführung
11880 Solutions AG expandiert: Neues Jobportal wirfindendeinenjob.de vermittelt Arbeitssuchende an Unternehmen

12.02.2019 / 08:00
Für den Inhalt der Mitteilung ist der Emittent / Herausgeber verantwortlich.


---
Essen, 12. Februar 2019 - Die 11880 Solutions AG hat jetzt das Jobportal
wir finden Deinen Job
(
www.wirfindendeinenjob.de
) gestartet. Mit einer neuen und bisher einzigartigen Vorgehensweise will sich der Informationsanbieter einen Anteil am boomenden Online-Stellenmarkt sichern: Arbeitssuchende signalisieren mit einer Kurzinformation ihre Bereitschaft, in einer gewünschten Region eine neue Tätigkeit auszuüben. Jobgesuche werden mit allen in Frage kommenden Unternehmen abgeglichen und entsprechend vermittelt. Dabei werden die ersten Schritte der Bewerber absolut vertraulich und seriös über das neue Portal wirfindenDeinenJob.de abgewickelt.
Was die Online-Arbeitsvermittlung betrifft, befindet sich Deutschland im europäischen Vergleich nur im Mittelfeld*. Die Zahl unbesetzter Stellen verzeichnet in Deutschland Ende 2018 ein Rekordhoch** von 1,2 Millionen Stellen, die bundesweit zu besetzen sind. Das Potenzial für ein Recruiting-Angebot auf Basis moderner Matching-Technologien, das zugleich auf beiden Seiten wenig Aufwand erfordert, ist also riesig.
"Unser neues Jobportal ist das nächste intelligente Angebot, um kleine und mittlere Unternehmen in Deutschland online noch bekannter und erfolgreicher zu machen", erklärt 11880 Solutions-Vorstandsvorsitzender Christian Maar. "Wir haben in den vergangenen zwei Jahren bei der Auftragsvermittlung über unsere 20 Fachportale die Erfahrung gemacht, dass insbesondere kleinere Unternehmen deutlich mehr Aufträge annehmen würden, wenn sie ihre offenen Stellen besetzen könnten. Oft fehlt ihnen das Know-how oder die Zeit, gezielt qualifiziertes Personal zu finden. Hier wollen wir ab sofort unterstützen. Gleichzeitig bieten wir Jobsuchenden eine absolut unkomplizierte, schnelle, diskrete und kostenlose Möglichkeit, ihr Interesse an einer neuen Herausforderung kundzutun."
Im Vergleich zu anderen Online-Jobportalen verfügt die 11880 Solutions AG über einen Datenpool mit zahlreichen Informationen und Kontaktdaten von rund vier Millionen Unternehmen in Deutschland. So können Jobsuchende gezielt mit passenden Arbeitgebern gematched werden.
"90 Prozent aller Personalverantwortlichen in Deutschland nutzen für ihr Recruiting Online-Jobbörsen. Wir sind überzeugt davon, dass wir mit wirfindendeinenjob.de als erster deutscher Anbieter mit einem gezielten Angebot kleine und mittlere Unternehmen in Deutschland und hier insbesondere Betriebe in der Handwerks- und Gastronomiebranche sehr erfolgreich unterstützen werden", so Christian Maar.
*Quelle: Eurostat, (c) Statista 2018
**Quelle: www.iab.de/de/befragungen/stellenangebot/aktuelle-ergebnisse
Kontakt:
Anja Meyer
11880 Solutions AG
Tel.: 0201 / 8099-188
E-Mail: anja.meyer@11880.com
---
12.02.2019 Veröffentlichung einer Corporate News/Finanznachricht, übermittelt durch DGAP - ein Service der EQS Group AG.
Für den Inhalt der Mitteilung ist der Emittent / Herausgeber verantwortlich.

Die DGAP Distributionsservices umfassen gesetzliche Meldepflichten, Corporate News/Finanznachrichten und Pressemitteilungen.
Medienarchiv unter http://www.dgap.de

---
| | |
| --- | --- |
| Sprache: | Deutsch |
| Unternehmen: | 11880 Solutions AG |
| | Kruppstraße 74 |
| | 45145 Essen |
| | Deutschland |
| Telefon: | 0395 - 560 99 - 0 |
| E-Mail: | info@11880.com |
| Internet: | www.11880.com |
| ISIN: | DE0005118806 |
| WKN: | 511880 |
| Indizes: | Prime All Share |
| Börsen: | Regulierter Markt in Frankfurt (Prime Standard); Freiverkehr in Berlin, Düsseldorf, Hamburg, Hannover, München, Stuttgart, Tradegate Exchange |
Ende der Mitteilung
DGAP News-Service
774799 12.02.2019
EQS Group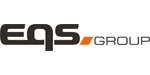 EQS Group is a leading international technology provider for Digital Investor Relations, Corporate Communications and Compliance. More than 8,000 companies worldwide trust EQS's products and services to securely, efficiently, and simultaneously fulfil complex national and international disclosure and compliance requirements, and to reach stakeholders globally.