APEX Wallet - First public version release
APEX (CPX) is pleased to announce today the official release of the first public version of the APEX Wallet for the community and the cryptosphere. After the APEX Wallet's first development phase, focused on developing the core application and infrastructure, APEX will now continuously expand the functionality, use cases and ecosystem. APEX has released two mobile application versions (Android and iOS), and a desktop version (including voternode/datanode infrastructures) more similar to MainNet.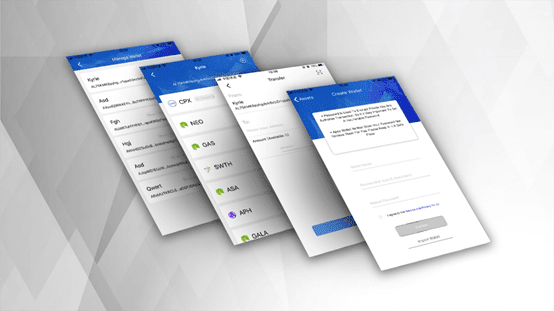 The core of the APEX network is the underlying blockchain infrastructure on which Testnet will be launched in the fourth quarter of 2018. The APEX wallet will play a supporting role in ecosystem growth and corporate partnerships, while naturally increasing the visibility and community of the APEX network.


Main features of this version of the APEX WALLET


- Multi-portfolio management from a single device
- Keystore and mnemonic recovery
- All NEP-5 tokens are supported
- Sending / receiving assets
- Transfer of assets via QR code
- Portfolio management and backup
- Complete transaction recording
- Importing an existing portfolio
- Basic personal data attributes via DHT Cloud


Upcoming improvements to the APEX WALLET


- ERC20 support, to receive all Ethereum tokens in addition to NEO tokens
- Support for GAS token claims, on NEO token holdings
- Enhanced personal data management and encryption via DHT Cloud
- Multi-portfolio Cross-blockchain management (i.e. Keystore Master)
- Redemption of rewards across the APEX ecosystem
- Authorization management at company level
- Behaviour-level data storage via DHT Cloud

The APEX WALLET is secure, but testing and using this version with smaller quantities of CPX and NEP-5 tokens, is recommended. Later versions will be available in Android and IOS application stores.
Android and iOS download link:
https://www.apexnetwork.io/wallet/downloads.html
Tutorials for the APEX WALLET
How do I add NEP-5 tokens, transfer (send or receive) tokens? Complete transaction records. Transfer details. Multi-portfolio management from a device.
Importing a portfolio via Keystore or Mnemonic Seed. Portfolio management and backup.
Profile management and registration on the DHT cloud