MYFXBOOK - Your portfolio analysis
What is Myfxbook?


Myfxbook is a free, automated online trading tool that enables traders to evaluate, analyse, share and compare their trading strategies and trading account performance.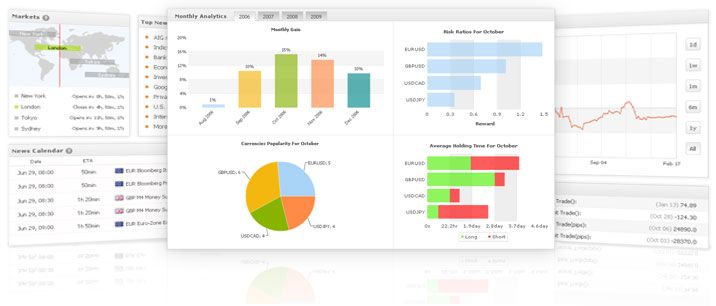 The Myfxbook tool links to your trading platform and automatically imports all past and active transactions from your trading account.
To create this link, simply open an account on Myfxbook, then link your trading account to your Myfxbook account.
(Note: Myfxbook allows traders to make this connection with more than 100 brokers; check the FAQs on the myfxbook website if you have any difficulties making this connection)

The data imported on Myfxbook allows traders to graphically view all their trading account statistics: balance movements, equity, drawdown, etc.

Without any calculation, the trader can view all the statistics on his past transactions; for example: the number of past transactions (overall or by product), performance in pips or percentage (overall or by product), etc. Myfxbook therefore allows traders to visualize which products they have traded the most/best.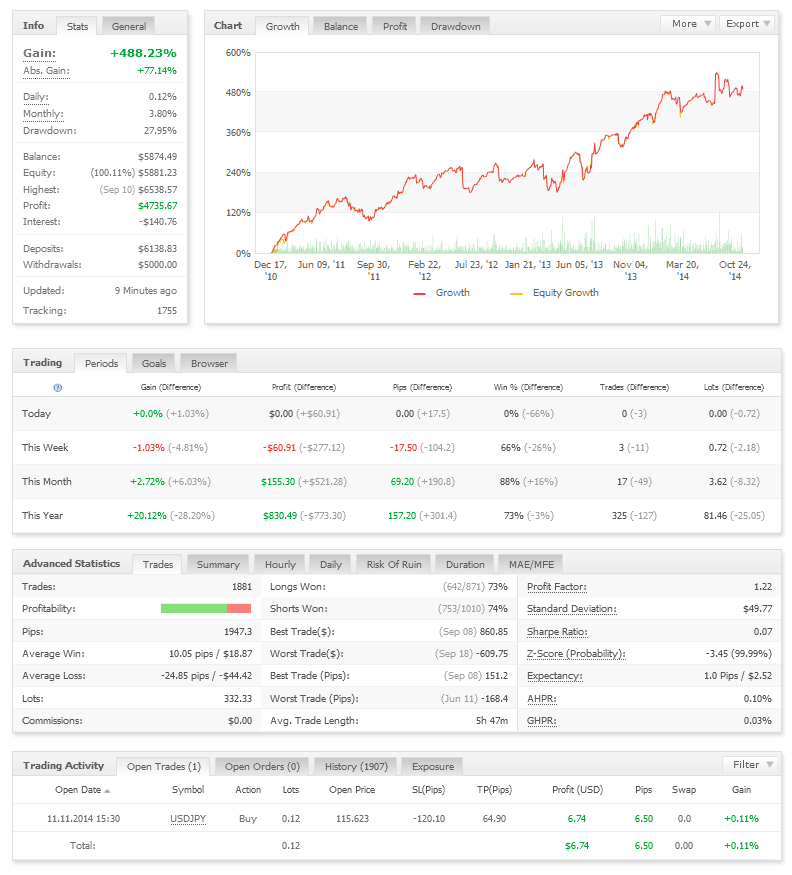 Myfxbook private/public


When traders add a new trading account to their Myfxbook account, they have the option of making it public, partially public, or private.
If you do not wish to share your Myfxbook account, make your Myfxbook account completely private, so that you are the only one who can view your trading account statistics.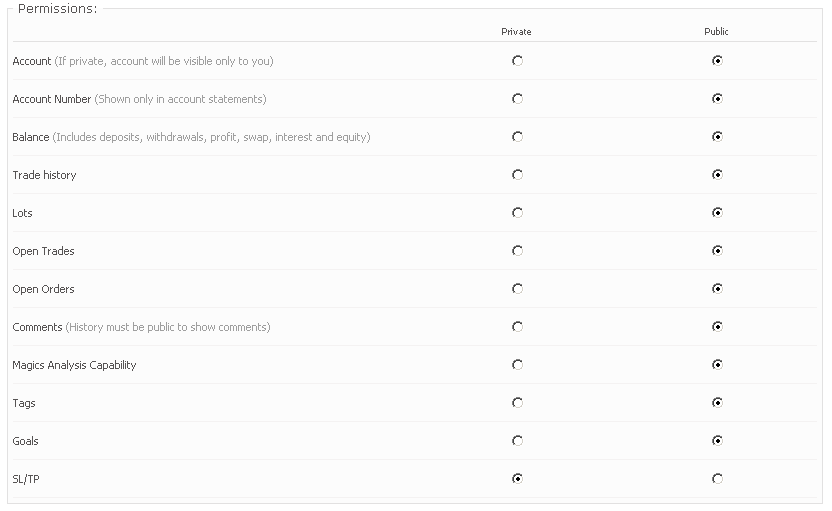 How to share your Myfxbook account on CentralCharts?


Traders have the ability to share their CentralCharts trading account statistics via Myfxbook widgets (http://www.myfxbook.com/widgets).
CentralCharts allows members to add the Myfxbook widget to "your wall posts" (to be modified in "preferences").

Here is an example depicting the integration of a myfxbook widget to "your wall posts":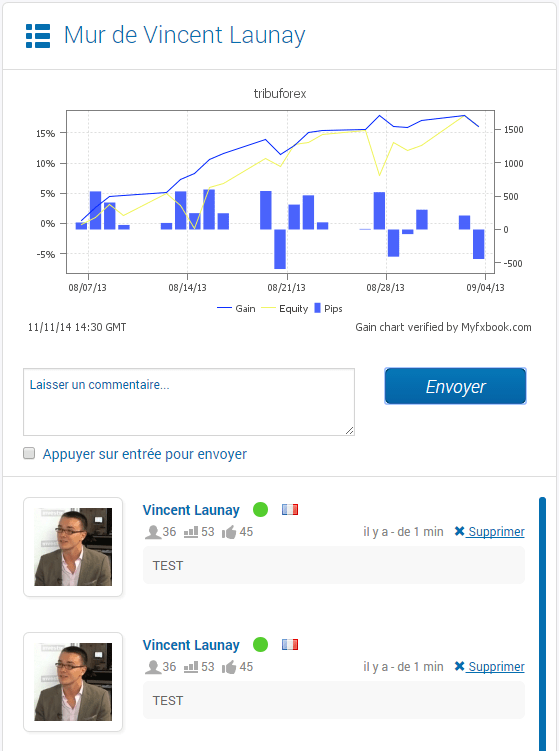 Note: the addition of a myfxbook widget requires the use of tags. Contact us if you would like to add a free myfxbook widget to your CentralCharts trading account.