Interim results for the six months ended 30 September 2017
ETAIREIA INVESTMENTS PLC
("Etaireia" or the "Company")
Interim results for the six months ended 30th September 2017

CHAIRMAN'S STATEMENT
FOR THE SIX MONTHS ENDED 30th SEPTEMBER 2017
I am pleased to present the interim results for Etaireia Investments PLC for the six months ended 30th September 2017.
Financial Overview
There was a loss from continuing operations for the year of £91,316 (2016: £77,648).
The Group's net assets at the end of the period were £1,880,607 (2016: £2,465,764)
Review of Activities
On the 3rd May 2017, the Company announced the exchange of contracts for the acquisition of two modern office buildings at Whitehouse Office Park, Peterlee, County Durham..
During the period, the Company raised a further £3,000 by way of subscription of new ordinary shares.
There have been no other material events, transactions or developments during
the period.
Post Balance Sheet Events
On the 7th November 2017, the Company announced the completion of the two office buildings at Whitehouse Office Park, Peterlee. The purchase price of GBP1,125,000 was satisfied by the issue of 600,000,000 new ordinary shares of 0.01p each, at a price of 0.1p per new ordinary share and GBP525,000 cash consideration. The cash consideration has been deferred for 12 months. The office buildings represent a combined area of approximately 58,000 sq.ft. of space and the ground floor of 2A representing approximately 14,500 sq ft is currently occupied by NHS who have recently signed a new 6 year lease (expires 31/03/2023) producing a rental income of GBP65,979 p.a. The remaining approximate 43,500 sq ft of office space is currently being marketed at a similar pro rata rental level that has already created interest and the Company is optimistic that the remaining vacant space will be let in the near future. Until the deferred cash payment is paid, the Company has agreed to assign 75% of the rental income to the vendors that will be directly offset against the deferred sum.
On the 24th November 2017, the Company announced that it had issued a total of 46,388,889 shares in settlement of a loan to the Company and an outstanding debt totalling £41,750.
There have been no other material events, transactions or developments during
the post balance sheet period.
We are constantly exploring further acquisitions and expect to be making further announcements in this respect in the near future.
Baron Bloom
Chairman
7th December 2017
CONSOLIDATED INCOME STATEMENT
Period 01/04/2017
To
30/09/2017
Period
01/04/2016
To
30/09/2016
Revenue
1,350
1,400
Cost of sales
-
-
Gross Profit
1,350
1,400
Administrative expenses
(92,666)
(79,048)
Loss before tax
(91,316)
(77,648)
Taxation
-
-
Loss for the period
(91,316)
(77,648)
Basic and diluted loss per share (note 1)
(0.000050)
(0.000042)
BALANCE SHEET
30/09/2017
30/09/2016


Fixed Assets


Freehold land & property
1,292,780
2,630,780
Investments
972,000
-
2,264,780
2,630,780


Current Assets
Trade and other receivables
16,577
15,905
Prepayments
4,250
3,500
Bank and cash
40,771
776
2,326,378
2,650,961
Current Liabilities
Trade and other payables
(292,600)
(185,197)
Net Current Assets
2,033,778
2,465,764
Long term creditors
(153,171)
-
1,880,607
2,465,764
Equity
Issued share capital
391,192
387,251
Share premium
2,927,343
2,893,288


Share option reserve
116,187
101,233
Reserve acquisition
-
609,092
Profit and loss
(1,554,115)
(1,525,100)
1,880,607
2,465,764
Notes to the financial information
1. The calculation of loss per share is based on the loss on ordinary activities after taxation and the number of shares of 1,867,949,955 in issue at the end the period. Due to the loss incurred in the period under review, the dilutive securities have no effect as at 30 September 2017.
3. While the financial information included in this announcement has been computed in accordance with International Financial Reporting Standards (IFRS), this announcement does not itself contain sufficient information to comply with IFRS.
4. The financial information has not been audited or reviewed by the auditors, or extracted from audited information. This financial statement does not constitute statutory accounts within the meaning of Section 435 of the Companies Act 2006 (the "Act").
5. The Directors have not declared a dividend for the period.
6. This statement was approved by the Board of Directors on 7th December 2017. Copies of this statement will be available free of charge from the Company's Registered Office at The Barn, Tednambury Farm, Tednambury, Spellbrook, Herts, CM23 4BD
The Directors of the Company accept responsibility for the content of this announcement.
--ENDS--
Enquiries:
Etaireia Investments Plc
Tel: +44 (0)79 1756 5565
Baron Bloom, Chairman
NEX Corporate Adviser
Alexander David Securities Limited
David Scott - Corporate Finance
James Dewhurst - Institutional Sales
Telephone: +44 (0) 20 7448 9820
http://www.ad-securities.com 49 Queen Victoria Street, London EC4N 4SA
---
This announcement is distributed by Nasdaq Corporate Solutions on behalf of Nasdaq Corporate Solutions clients.
The issuer of this announcement warrants that they are solely responsible for the content, accuracy and originality of the information contained therein.
Source: Etaireia Plc via Globenewswire

GlobeNewsWire Europe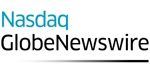 GlobeNewswire Europe, a Nasdaq company, is one of the world's largest newswire distribution networks, specializing in the delivery of corporate press releases financial disclosures and multimedia content to the media, investment community, individual investors and the general public.