Syracuse University Announces $118 Million Investment to Create a New Stadium Experience
Syracuse, New York, May 14, 2018 (GLOBE NEWSWIRE) -- A new fixed roof, a vertically hung scoreboard, state-of-the-art sound and lighting systems, improved accessibility and added Wi-Fi capabilities are just a handful of features visitors to Syracuse University's stadium will experience beginning in fall 2020. The $118 million investment, authorized by the Board of Trustees, will enable the University to create a new stadium experience for students, faculty, staff, alumni and fans alike. Today's announcement represents the next step in advancing the $255 million West Campus transformation strategy the University first announced on May 16, 2016.

"This is a great day for Syracuse University as we take a significant step in advancing the goals contained in our Campus Framework, a 20-year roadmap designed to align our vision and mission with our physical space," says Chancellor Kent Syverud. "Creating a new stadium experience is a key element to supporting a vibrant and diverse campus community. I am excited for our students—undergraduate and graduate—who will receive their degrees in front of their families and friends, for the student-athletes who will compete in this space and for the thousands of individuals who will visit our campus for athletic events, concerts and other activities."

The decision to move forward with this investment follows a comprehensive, multi-year review and assessment process. Over the last two years, members of the Board of Trustees, University leaders and other campus constituents have explored options for the future of an on-campus stadium, particularly as it relates to replacing the aging roof.
Since the University announced the Campus Framework in 2016, several initiatives that advance academic excellence and the student experience have been prioritized. Those priority initiatives have included more than $27 million in accessibility updates, classroom upgrades, learning technology enhancements and robust improvements to residence halls. The University has also recently begun work on two signature projects: the Barnes Center at The Arch, a new state-of-the-art student-focused health and wellness complex that is a key component of transforming the West Campus, and the National Veterans Resource Center, which will allow the University to fulfill its promise of being the best place for veterans.
"In partnership with academic leaders, in particular the deans of the schools and colleges, we have made tremendous headway on several key initiatives over the last two years," says Amir Rahnamay-Azar, senior vice president and chief financial officer. "There is still more work to do. Our chief focus—both operationally and strategically—remains prioritizing initiatives that advance academic excellence, enhance the student experience and elevate our global research portfolio."
As part of the transformation, the University will invest more than $6 million in comprehensive Americans with Disabilities Act (ADA)-related accessibility upgrades. Among the improvements being made are a new accessible entrance, updating the current elevator to be ADA-compliant, five ADA electric door operators, the installation of closed captioning software and the addition of accessible seating, as well as other accessibility updates.
"I am grateful that creating a space that all members of our campus community, as well as visitors, can safely and comfortably access is the University's utmost priority," says Diane Wiener, director of the Disability Cultural Center, co-chair of the Council on Diversity and Inclusion and a member of the University's Campus Facilities Advisory Board. "I am confident that with collaborative engagement with members of our disability community, most significantly our students, careful design and thoughtful construction, all students, faculty, staff and fans can enjoy the venue."
Other new features, designed to enhance the experience for all visitors that will be part of phase one include the installation of air conditioning, new accessible restrooms and new concessions space. These features are expected to be completed by fall 2022.
"Replacing the aging roof is really just the tip of the iceberg," says Pete Sala, vice president and chief facilities officer in the Division of Business, Finance and Administrative Services. "The visitor experience will be completely transformed. From the enhanced natural lighting in the facility to the ease at which the scoreboard can be viewed, from the new lighting and sound systems to the added restrooms and concessions, our visitors can expect nothing short of a first-class experience. My team and I are eager to get this project underway and we look forward to providing our visitors an experience unlike anything they've had on our campus before."
John Wildhack '80, director of athletics, says today's announcement will be well received by many, including fans, current student-athletes and most definitely prospective student-athletes. "As the only stadium in the country that is home to five sports, including two women's sports, this transformation is really a game-changer for Syracuse University athletics. The transformed facility will afford our coaches and athletics staff the tools necessary to continue attracting student-athletes who perform as well in their academics as they do in their respective sports. I am especially thankful that the University will work closely with our department to limit disruption to our home athletic events. Though we're still working through a timeline, we are hopeful that the impact on our teams will be minimal. "
Jim Boeheim, head men's basketball coach says, "The results of this investment are going to make the Syracuse game experience even better for our fans and our players. The new construction will solidify our home court's reputation as one of the top venues in college basketball."
Head Football Coach Dino Babers says he is pleased the University is maintaining one of the many elements that first attracted him to Syracuse University: an indoor, controlled environment.

"Everyone in our program is ecstatic about the University's commitment to ensuring our student-athletes and fans have the best experience possible while playing and watching sports in one of the most electrifying spaces in college athletics," says Babers.
Quentin Hillsman, head women's basketball coach says, "The last several seasons, and in particular our historic run to the national championship game, have been among the most exciting since I began coaching the game of basketball. Our program only continues to get stronger, and this upgraded facility will help our recruiting efforts, improve our performance on the court and draw more fans than ever before."
Leaders in the Division of Enrollment and the Student Experience say student-athletes are not the only group who will be excited by the latest Campus Framework announcement. In fact, Maurice Harris, dean of undergraduate admissions, says the campus transformation has already had tremendous impact on the University's effort to recruit and retain a diversely talented student body.
"Every year, we host campus tours and admissions events for more than 30,000 prospective students and their families at Syracuse University. This project, combined with other Campus Framework initiatives, will continue to positively impact our recruiting efforts. I am already seeing evidence that these initiatives are allowing us to attract and enroll high-achieving students interested in pursuing a world-class education in the geographic heart of New York State."
As construction gets underway on phase one initiatives, the University will begin scoping out potential phase two enhancements. In particular, the University is exploring ways to redefine the stadium's footprint by connecting it—via an enclosed pedestrian thruway—to Archbold Gymnasium, ultimately creating a seamless navigational experience between the two highly visited spaces.
Be sure to visit http://campusframework.syr.edu for progress updates, photos and more.
About Syracuse University
Syracuse University is a private, international research university with distinctive academics, diversely unique offerings and an undeniable spirit. Located in the geographic heart of New York State, with a global footprint, and nearly 150 years of history, Syracuse University offers a quintessential college experience. The scope of Syracuse University is a testament to its strengths: a pioneering history dating back to 1870; a choice of more than 200 majors and 100 minors offered through 13 schools and colleges; nearly 15,000 undergraduates and 5,000 graduate students; more than a quarter of a million alumni in 160 countries; and a student population from all 50 U.S. states and 123 countries. For more information, please visit http://syracuse.edu.
Keith Kobland
Syracuse University
315-443-9038
kkobland@syr.edu

Daryl Lovell
Syracuse University
315-380-0206
dalovell@syr.edu

GlobeNewsWire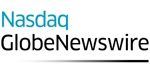 GlobeNewswire, a Nasdaq company, is one of the world's largest newswire distribution networks, specializing in the delivery of corporate press releases financial disclosures and multimedia content to the media, investment community, individual investors and the general public.