TheRecover.com, Dangers of Amphetamine Psychosis
SAN DIEGO, May 16, 2018 (GLOBE NEWSWIRE) -- Adderall abuse have side effects. All drugs have side effects. Therefore, a drug a stimulant of any kind will most definitely have side effects in a percentage of patients. Withdrawal symptoms are a very real possibility for those who are taking amphetamine mixed salts. These unpleasant experiences may include fatigue, sleeping issues and food cravings as well as issues with mood. Agitation, irritability as well as anxiety are all potential mood related problems that can and do occur in individuals who stop taking amphetamine mixed salts.

TheRecover.com, Dangers of Amphetamine Psychosis
Amphetamine Psychosis
Yet, there are also more serious side effects, such as "amphetamine psychosis," which results from taking large amounts of amphetamine mixed salts over a prolonged period of time. The symptoms of "amphetamine psychosis" are often similar to schizophrenia and may include hallucinations. The most serious potential side effect is that suicidal thoughts have been reported.
Finally, it is important to note that amphetamine mixed salts are not legal in all countries. For example, the drug is prohibited in Japan and South Korea. While a prescription is needed in the United States, this should not be seen as a de facto "stamp of approval" indicating that amphetamine mixed salts come with no risks. Side effects are possible, and they are potentially serious. The decision to take this drug should not be taken lightly nor should its withdrawal symptoms.

TheRecover.com is a drug news and article website dedicated to provide help information to individuals struggling with addiction.
To know more about the topic please visit https://www.therecover.com/college/adderall-abuse/
Author: Kevin Leonard
Organization: TheRecover.com
Address: 27420 Jefferson Ave, Temecula, CA 92590
Phone: 888-325-2454
A photo accompanying this announcement is available at http://resource.globenewswire.com/Resource/Download/0e7b263a-364e-4818-ab54-70abcac2c298
GlobeNewsWire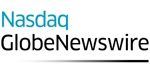 GlobeNewswire, a Nasdaq company, is one of the world's largest newswire distribution networks, specializing in the delivery of corporate press releases financial disclosures and multimedia content to the media, investment community, individual investors and the general public.