Movandi Wins Prestigious 2018 Global Semiconductor Alliance Award
NEWPORT BEACH, Calif., Dec. 07, 2018 (GLOBE NEWSWIRE) -- Movandi, a privately held company with a mission to revolutionize millimeter wave networks, announced today that it received the coveted Start-up to Watch award at the 2018 Global Semiconductor Alliance (GSA) Awards Dinner Celebration. The awards are presented annually to outstanding companies worldwide that have demonstrated excellence through their success, vision and strategy in the industry.

Movandi's disruptive solutions for 5G millimeter wave networks addresses the growing challenges of rapid 5G deployment – breaking the paradigm of traditional fabless semiconductor companies by combining new innovation and world-class experience in 5G integrated circuits, antennas, systems, and algorithms design disciplines, to address the challenges of 5G millimeter wave deployments. The company is providing the highest levels of performance and flexibility to ensure that 5G and millimeter wave technology can be broadly deployed in the real-world across abroad set of use cases and deployment scenarios.
"Winning the 2018 Start-up to Watch award from the GSA further validates Movandi's rapid rise to the leading ranks of 5G technology leadership in only two years since the company's founding," said Maryam Rofougaran, Co-CEO and COO, Movandi. "I attribute much of Movandi's success to our innovative engineering team, as we continue to recruit some of the best and brightest minds in 5G wireless system design with a single mission – to enhance the quality of life of every person on the planet and enabling the next wireless revolution of multi-gigabit connectivity."
This year Movandi has engaged with global technology leaders, while also sampling BeamX into leading handset, carriers and infrastructure providers. The company has become a recognized 5G technology expert with over 11 issued patents and numerous recognitions and industry awards.
"The next generation of wireless, 5G, introduces new challenges that require out of box thinking and innovation. We congratulate Movandi on winning the 2018 GSA Start-Up to Watch Award," said Jodi Shelton, co-founder and president of GSA. "We are excited to see that Movandi, the same team that has solved challenges of wireless connectivity over the past couple of decades is now focused on solving 5G challenges and already demonstrating market impact with their technology."
GSA's Private Awards Committee, comprised of members of the Emerging Company CEO Council, venture capitalists and select serial entrepreneurs in the industry, selects winners of the Start Up to Watch award by identifying the semiconductor company that demonstrates the potential to positively change its market or the semiconductor industry, in general, through the innovative use of semiconductor technology or a new application for semiconductor technology.
About the GSA Awards
The GSA Awards Dinner Celebration is the industry's premier annual event attracting over 1500 leaders to celebrate the accomplishments of this industry and honor the best-performing companies and top leaders. Each year the GSA recognizes companies that have demonstrated excellence through their vision, strategy, execution and future opportunity. The celebration honors the achievements of semiconductor companies in several categories ranging from outstanding leadership to financial accomplishments, as well as overall respect within the industry.
About Movandi
Movandi is a venture-backed startup, formed by some of today's top leaders in wireless communications. Having pioneered the integration of RF and digital in standard bulk CMOS for numerous wireless standards, their focus now is to reinvent multi-gigabit millimeter wave solutions for fixed and mobile networks. Today's high frequency networks are filled with a myriad of technical challenges. Movandi's innovative RF front-end technology provides the foundation for unlocking the potential of high frequency wireless communications, opening numerous new market opportunities and applications. www.movandi.com

Green Flash Media for Movandi 
(949) 607-9000 
info@gflashmedia.com

GlobeNewsWire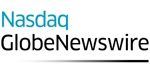 GlobeNewswire, a Nasdaq company, is one of the world's largest newswire distribution networks, specializing in the delivery of corporate press releases financial disclosures and multimedia content to the media, investment community, individual investors and the general public.