Partnerize Launches Partnership Learning Center
SAN FRANCISCO, Dec. 07, 2018 (GLOBE NEWSWIRE) -- Partnerize, the leading provider of partner marketing software for global brands, today announced that it has launched its Partnership Learning Center, an extensive collection of eGuides and other content designed to help make it easier for brands get better results from their partnerships. Partnerize's award-winning Partner Management Platform (PMP) is an end-to-end, SaaS-based solution for forming, managing, analyzing, and predicting the results of partner marketing programs using artificial intelligence (AI).

The growing content collection encompasses content specifically geared for the massive sales partnerships channel in addition to the affiliate industry. The Partnership Learning Center has launched with the following titles:
Important Partnerships Industry Research
The State and Future of Partnerships
Partnership Basics: How-To Guides
Partner Marketing 101
Partner Marketing Checklist
How to Get Partnerships Up and Running Faster
Driving Stronger Partner Sales Growth: How-to Guides
5 Strategies To Keep Your Partner Marketing Growing
5 Steps to Get More Partner Marketing Revenue From Social Media
5 Customer Acquisition Strategies You're Missing Out On
Partnerships Performance: Measurement, Attribution and Incrementality
3 Simple Steps to Prove Your Partner Marketing Drives True Incremental Sales
It's Time to Replace Pixel Tracking. Here's How, In Plain English
How to Spot Possible Partner Marketing Fraud
Taking Partnership Global
10 Ways You Can Get More From the Partner Channel
Driving Seasonal Partner Revenue: How-to Guides
How to Leverage Partnerships to Grow Back-to-School Retail Sales
How Partnership Can Boost Holiday Sales
The Partner Marketer's Guidebook to Succeeding in Southeast Asia
Ideas and Thought Leadership
How to Convince Your Boss to Invest in Partner and Affiliate Marketing
The Partner Marketer's Guide to China's Fapaio Payments System
5 Ways To Make the Most From Your Partner Marketing Strategy
It's Time to Rebrand Affiliate Marketing
It's High Time You Mobilized Your Partnerships
Creative: The Most Overlooked Element of Partner Programs
Partnerships: The Smart Way to Expand Your Business into China
How APIs Can Streamline and Simplify a Marketer's Daily Tasks
General Ideas and Advice
The Marketer's Guide to APIs
Are Tracking Cookies On Their Way Out?
Make Your Brand a Connected Platform Through Partnerships
4 Ways Customer Data Will Transform Performance Marketing in 2018
How to Get More Value From Your Customer Success Lead
"Marketing works best when it provides unique value to its audience," said Mal Cowley, Co-Founder and CEO of Partnerize. "The Partnership Learning Center delivers just such value and helps solidify our leadership position in helping major brands form powerful and profitable partnerships."
All of the content in the Partnerize Partnership Learning Center is available free of charge.
About Partnerize
Partnerize helps the world's leading brands build powerful business partnerships that drive extraordinary business growth. The Partnerize Partner Management Platform (PMP) is an end-to-end, SaaS-based solution for forming, managing, analyzing, and predicting the future results of partner marketing programs using artificial intelligence (AI). Hundreds of the world's largest brands leverage the company's real-time technology to drive and manage more than $6B in sales across 214 countries and territories worldwide. To learn more about Partnerize and the significant ROI that brands realize from partner marketing, visit partnerize.com.
Media Contact:
Diane Anderson, WIT Strategy for Partnerize
415.254.9086
danderson@witstrategy.com
GlobeNewsWire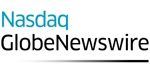 GlobeNewswire, a Nasdaq company, is one of the world's largest newswire distribution networks, specializing in the delivery of corporate press releases financial disclosures and multimedia content to the media, investment community, individual investors and the general public.