DGAP-News: IT Competence Group SE: Vorläufige Zahlen 2018 - Bestes Ergebnis der Unternehmensgeschichte
DGAP-News: IT Competence Group SE / Schlagwort(e): Vorläufiges Ergebnis/Prognose
IT Competence Group SE: Vorläufige Zahlen 2018 - Bestes Ergebnis der Unternehmensgeschichte

12.02.2019 / 08:57
Für den Inhalt der Mitteilung ist der Emittent / Herausgeber verantwortlich.


---
Ludwigsburg, 12. Februar 2019. Die IT Competence Group SE, eine im Mittelstandssegment m:access der Börse München notierte IT-Dienstleistungsgruppe, veröffentlicht Zahlen zum vierten Quartal 2018 und vorläufige ungeprüfte Zahlen für das Geschäftsjahr 2018. Das Jahr 2018 konnte mit dem besten Ergebnis der Unternehmensgeschichte abgeschlossen werden.
Die Gesellschaft erzielte im Schlussquartal des vergangenen Jahres Umsatzerlöse in Höhe von rund EUR 7,0 Mio. (Umsatz Q4 2017: EUR 5,2 Mio.) und erzielte damit eine Umsatzsteigerung um 35%. Nicht nur die Umsätze konnten gesteigert werden, auch das Ergebnis legte deutlich zu. Das EBITDA im Schlussquartal 2018 lag bei rund EUR 0,5 Mio. (EBITDA Q4 2017: EUR 0,05 Mio.).
Im Gesamtjahr 2018 erwirtschaftete die Gesellschaft nach den derzeit vorliegenden noch ungeprüften Zahlen einen Umsatz von EUR 24,3 Mio. (Umsatz 2017: EUR 22,0 Mio.) und damit ein Wachstum von rund 10%. Das operative Ergebnis (EBITDA) lag bei rund EUR 1,5 Mio. (EBITDA 2017: EUR -0,7 Mio.) und stellt damit den höchsten Wert der Unternehmensgeschichte dar. Eine EBITDA-Marge von 6% bedeutet ebenfalls einen Rekordwert und unterstreicht die Erfolge des Unternehmens bei der eigenen Transformation vom IT-Personaldienstleister hin zum Partner der Digitalen Transformation.
Die Steigerung der Ertragskraft konnte durch einen veränderten Umsatzmix und der damit einhergehenden Verschiebung der Umsätze in den Bereich Managed Services mit wiederkehrenden Umsätzen erreicht werden. Das Management plant, dass sich dieser Effekt auch im laufenden und den kommenden Geschäftsjahren weiter verstetigen wird.
Gleichzeitig ist es der Gesellschaft gelungen den operativen Ertrag nahezu vollständig auch in einen positiven Cash-Flow zu transformieren. Im Gesamtjahr 2018 betrug der Cash-Flow aus laufender Geschäftstätigkeit rund EUR 1,3 Mio. Die liquiden Mittel erhöhten sich zum Bilanzstichtag um mehr als EUR 1 Mio. auf EUR 2,2 Mio.
Der Auftragsbestand zum 31.12.2018 lag bei rund EUR 15,7 Mio. und konnte damit im Vergleich zum Bilanzstichtag des Vorjahres erneut um rund EUR 1,2 Mio. gesteigert werden.
Wolfgang Wagner, Vorstand der IT Competence Group, erläutert: "Der Start in das Jahr 2019 verlief bislang geplant sehr positiv und brachte bereits einige Erfolge. Wir werden auch in diesem Jahr konsequent unseren in 2016 eingeschlagenen Weg weiterverfolgen und gezielt das Leistungsportfolio fortentwickeln. Die Transformation in 2017/2018 zu nachhaltigem Geschäft mit wiederkehrenden Umsätzen wird bereits in 2019 dazu führen, dass sich die Ergebnisse deutlich ausgeglichener auf die einzelnen Quartale verteilen und nicht wie bislang ein Gewicht auf dem zweiten Halbjahr liegt."
Wie bereits im November 2018 kommuniziert, will die Gesellschaft die Kennzahlen im laufenden Jahr weiter steigern. Für 2019 rechnet der Vorstand mit einem Umsatz von mehr als EUR 26 Mio. bei einem EBITDA von mindestens EUR 1,5 Mio.
Die endgültigen Zahlen werden zusammen mit dem Geschäftsbericht im April 2019 veröffentlicht.
Für weitere Informationen wenden Sie sich bitte an
IT Competence Group SE
Investor Relations
t.: +49 89-244118-300
f.: +49 89-244118-310
info@it-competencegroup.com
---
12.02.2019 Veröffentlichung einer Corporate News/Finanznachricht, übermittelt durch DGAP - ein Service der EQS Group AG.
Für den Inhalt der Mitteilung ist der Emittent / Herausgeber verantwortlich.

Die DGAP Distributionsservices umfassen gesetzliche Meldepflichten, Corporate News/Finanznachrichten und Pressemitteilungen.
Medienarchiv unter http://www.dgap.de

---
774813 12.02.2019
EQS Group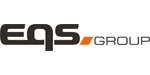 EQS Group is a leading international technology provider for Digital Investor Relations, Corporate Communications and Compliance. More than 8,000 companies worldwide trust EQS's products and services to securely, efficiently, and simultaneously fulfil complex national and international disclosure and compliance requirements, and to reach stakeholders globally.