DGAP-News: Ekosem-Agrar: Stefan Dürr übernimmt Vorsitz des russischen Verbands der Milchproduzenten
DGAP-News: Ekosem-Agrar AG / Schlagwort(e): Personalie/Sonstiges
Ekosem-Agrar: Stefan Dürr übernimmt Vorsitz des russischen Verbands der Milchproduzenten

12.02.2019 / 10:00
Für den Inhalt der Mitteilung ist der Emittent / Herausgeber verantwortlich.


---
Ekosem-Agrar: Stefan Dürr übernimmt Vorsitz des russischen Verbands der Milchproduzenten

Walldorf, 12. Februar 2019 - Die Mitglieder des russischen Verbands der Milchproduzenten ("Soyuzmoloko") haben Stefan Dürr, Vorstandsvorsitzender der Ekosem-Agrar AG und Präsident der Unternehmensgruppe Ekoniva, auf dem 10. Kongress des Verbandes zum neuen Vorsitzenden gewählt. Er folgt auf Andrey Danilenko, der das Amt seit mehr als zehn Jahren innehatte.
Auf dem Kongress, der traditionell im Rahmen der AgroFarm Messe in Moskau am 6. Februar 2019 stattfand, war auch der russische Landwirtschaftsminister Dimitriy Patrushev zugegen und äußerte sich zur Wahl des neuen Vorsitzenden: "Ich bin überzeugt, dass Stefan Dürr die von Andrey Danilenko gestarteten Initiativen erfolgreich fortsetzen wird. Die Weiterentwicklung und Modernisierung der Milchproduktion in Russland ist ein wesentlicher Faktor zur Erreichung der von der Regierung gesetzten Ziele. So hat der russische Präsident für den Agrarsektor das Ziel einer Steigerung des Exportvolumens um 250 % bis zum Jahr 2024 ausgegeben. Für den Export von Milchprodukten wird bis 2025 ein Gegenwert von 800 Mio. bis 1,0 Mrd. US-Dollar anvisiert."
Der Minister betonte, dass die staatlichen Finanzhilfen nur ein Baustein für die Entwicklung der Milchindustrie in Russland seien. Ebenso müsse die Nachfrage nach Milchprodukten gesteigert werden. Als Mittel nannte Dimitriy Patrushev eine Verbesserung der Produktqualität und einen entschiedenen Kampf gegen Plagiate in der Milchbranche.
Stefan Dürr dankte dem Landwirtschaftsminister im Namen der anwesenden Verbandsmitglieder für sein Engagement und betonte: "Ich freue mich auf die besondere Aufgabe als Vorsitzender des Soyuzmoloko. Ziel ist es, das Team des Verbandes zu stärken und weiter zu professionalisieren, um die vielfältigen Aufgaben zügig und effizient umzusetzen."


Über Soyuzmoloko (nationaler Verband der Milchproduzenten)
Der russische Verband der Milchproduzenten ist eine gemeinnützige Organisation, die im März 2008 von russischen Milcherzeugern gegründet wurde. Der Verband hat sich zur Aufgabe gemacht, verbesserte Bedingungen für die Milcherzeugung zu gewährleisten, die Mitglieder der Union umfassend über die Situation der Milchwirtschaft zu informieren, die Verbesserung der Milchqualität und die Effizienz der Milcherzeugung in Russland zu fördern sowie die Interessen der Verbandsmitglieder gegenüber staatlichen und kommunalen Behörden, öffentlichen und internationalen Organisationen zu vertreten und zu schützen.
Über Ekosem-Agrar
Die Ekosem-Agrar AG, Walldorf, ist die deutsche Holdinggesellschaft der Ekoniva Gruppe, eines der größten russischen Agrarunternehmen. Mit einem Bestand von knapp 142.000 Rindern (davon rund 70.600 Milchkühe) und einer durchschnittlichen Milchleistung von über 1.700 Tonnen pro Tag per Ende Januar 2019 ist die Gesellschaft größter Milchproduzent des Landes. Die Gruppe verfügt über eine landwirtschaftliche Nutzfläche von rund 500.000 Hektar und zählt darüber hinaus zu den führenden Saatgutherstellern Russlands. Gründer und Vorstand des Unternehmens ist Stefan Dürr, der seit Ende der 1980er Jahre in der russischen Landwirtschaft aktiv ist und deren Modernisierung in den letzten zwei Jahrzehnten entscheidend mitgeprägt hat. Für seine Verdienste um den deutsch-russischen Agrar-Dialog wurde er 2009 mit dem Bundesverdienstkreuz ausgezeichnet. Die Unternehmensgruppe ist mit mehr als 9.000 Mitarbeitern in acht Regionen in Russland vertreten. Ekosem-Agrar hat im Geschäftsjahr 2017 eine Betriebsleistung von 246 Mio. Euro und ein bereinigtes EBITDA von 69,5 Mio. Euro erwirtschaftet. Weitere Informationen unter: www.ekosem-agrar.de
Ekosem-Agrar Kontakt
Adrian Schairer // T: +49 (0) 6227 3585 936 // E: ir@ekosem-agrar.de
Irina Makey // Ekosem-Agrar AG // Johann-Jakob-Astor-Str. 49 // 69190 Walldorf // T: +49 (0) 6227 3585 919 // E: irina.makey@ekosem-agrar.de

Presse / Investor Relations
Fabian Kirchmann, Anna-Lena Mayer // IR.on AG // T: +49 (0) 221 9140 970 // E: presse@ekosem-agrar.de
---
12.02.2019 Veröffentlichung einer Corporate News/Finanznachricht, übermittelt durch DGAP - ein Service der EQS Group AG.
Für den Inhalt der Mitteilung ist der Emittent / Herausgeber verantwortlich.

Die DGAP Distributionsservices umfassen gesetzliche Meldepflichten, Corporate News/Finanznachrichten und Pressemitteilungen.
Medienarchiv unter http://www.dgap.de

---
| | |
| --- | --- |
| Sprache: | Deutsch |
| Unternehmen: | Ekosem-Agrar AG |
| | Johann-Jakob-Astor-Str. 49 |
| | 69190 Walldorf |
| | Deutschland |
| Telefon: | +49 (0)6227 358 59 33 |
| Fax: | +49 (0)6227 358 59 18 |
| E-Mail: | info@ekosem-agrar.de |
| Internet: | www.ekosem-agrar.de |
| ISIN: | DE000A1MLSJ1, DE000A1R0RZ5 |
| WKN: | A1MLSJ, A1R0RZ |
| Börsen: | Freiverkehr in Berlin, Düsseldorf, Frankfurt, Hamburg, Hannover, München, Stuttgart |
Ende der Mitteilung
DGAP News-Service
774849 12.02.2019
EQS Group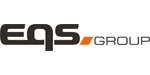 EQS Group is a leading international technology provider for Digital Investor Relations, Corporate Communications and Compliance. More than 8,000 companies worldwide trust EQS's products and services to securely, efficiently, and simultaneously fulfil complex national and international disclosure and compliance requirements, and to reach stakeholders globally.