Fragrance Creators President & CEO Farah Ahmed Testifies Before USTR on E.U. Tariffs
ARLINGTON, VA, May 15, 2019 (GLOBE NEWSWIRE) -- Representing the U.S. fragrance industry, Farah K. Ahmed, President & CEO of Fragrance Creators Association, testified today before the United States Trade Representative (USTR), urging the Administration not to apply any tariff or trade restrictions on essential oils and concentrates of essential oils classified in HTS heading 3301. While supporting the Administration's goal of promoting U.S. manufacturing, Fragrance Creators asserts that the tariffs will negatively impact American businesses and consumers while providing no additional benefit to the U.S. economy.

Essential oils and concentrates of essential oils deliver wellness benefits for millions of Americans. The fragrance industry's use of these ingredients promotes biodiversity and enhances the lives of farmers in the U.S. and around the world.

"Levying tariff and trade restrictions on essential oils, particularly those that are sourced from plants that cannot be grown in the U.S., would in no way advance our economy," said Ahmed. "In fact, restrictions on these products will lead to higher costs for U.S. producers (many of which are small businesses), retailers, and every person in every community in the nation—all without any accompanying benefit to U.S. industry... In addition, hundreds of thousands of American jobs are dependent on scented products, which require these essential oil inputs, and could be jeopardized."

Fragrance Creators is committed to proactively engaging with USTR to demonstrate that tariff-related cost increases compromise the competitiveness of American manufacturers, threaten downstream retail jobs and businesses, and undercut the Administration's stated goals by putting U.S. manufacturers at a competitive disadvantage against other global manufacturers.

Ahmed's testimony coincided with Fragrance Creators federal fly-in, also held today, Wednesday, May 15th, where members of the association spoke with legislators and their staff on key issues of importance to the industry, including cosmetics reform, implementation of the Lautenberg Chemical Safety Act, as well as the impact of Chinese and E.U. tariffs and trade policy on fragrance businesses.

###
Fragrance Creators Association is the principal trade association representing the fragrance industry. The organization's member companies create and manufacture fragrances and scents for home care, personal care, home design, fine fragrance, and industrial and institutional products. Fragrance Creators also represents companies that market finished products containing fragrance as well as those that supply fragrance ingredients, including natural extracts and other raw materials that are used in perfumery and fragrance mixtures. Fragrance Creators produces Fragrance Notes, the publication of record for the fragrance industry, available in print and online at fragrancenotes.org. Learn more about Fragrance Creators at fragrancecreators.org.
Lia Dangelico
Fragrance Creators Association
5713171504
ldangelico@fragrancecreators.org

GlobeNewsWire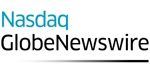 GlobeNewswire, a Nasdaq company, is one of the world's largest newswire distribution networks, specializing in the delivery of corporate press releases financial disclosures and multimedia content to the media, investment community, individual investors and the general public.