Hoylu AB: Hoylu AB (publ) publicerar delårsrapport för januari – mars 2019
Den fullständiga versionen av delårsrapport för januari – mars 2019 bifogas i detta pressmeddelande och finns tillgänglig på bolagets hemsida www.hoylu.com.
"Aktivitetsnivån för Q1 var hög även om vi inte kunde avsluta så många affärer som vi hade planerat. Fokus var på övergången till en SaaS-affärsmodell (Software-as-a-Service), att arbeta med våra största kunder samt slutföra arbete med dokumentation, riskanalyser och säkerhetsprövningar. Företagskunder kan nu använda Microsoft Azure Active Directory för att autentisera användare inom sin domän och användarna får på så sätt automatiskt tillgång till Hoylus Connected Worskspaces™, vilket skapar en skarvlös upplevelse som IT-organisationer lätt kan implementera och underhålla. Vår förmåga att möta strikta säkerhetskrav är en förutsättning för många storföretag och en konkurrensfördel på marknaden." säger Hoylus VD, Stein Revelsby.
FÖRSTA KVARTALET 2019
- Omsättningen för det första kvartalet var 6,5 MSEK (5,3)
- Bruttomarginalen var 70% (72)
- EBITDA för första kvartalet var -6,2 MSEK (-6,7)
- Rörelseförlusten var 7,6 MSEK (-8,1)
- Resultat efter skatt uppgick till -8,5 MSEK (-8,3)
- Resultatet per aktie var -0,57 SEK (-0,56)
För mer information, vänligen kontakta:
Stein Revelsby, VD på Hoylu, telefon +1 213 440 2499, e-post: sr@hoylu.com
Karl Wiersholm, CFO på Hoylu, telefon +1 425 829 2316, e-post: kw@hoylu.com
Om Hoylu
Hoylu är ett innovativt företag som levererar lösningar för digitala arbetsytor. Hoylu Suite är det oumbärliga verktyget som möjliggör för företag att leverera högkvalitativt samarbete på den moderna arbetsplatsen med funktionen att använda vilken enhet som helst, för att arbeta smartare och roligare inom olika branscher som såsom teknik, läkemedel, konstruktion, entreprenad, tillverkning, resor, gästfrihet, grafisk design och många fler.
För mer information besök www.hoylu.com eller www.introduce.se/foretag/hoylu.
Kortnamn: Hoylu
Marknadsplats: Nasdaq First North Stockholm
Certified Adviser: Mangold Fondkommission AB +46 (0) 8 50 301 550; ca@mangold.se
Publicering
Denna information är sådan information som Hoylu AB (publ) är skyldig att offentliggöra enligt EU:s marknadsmissbruksförordning. Informationen lämnades, genom ovanstående kontaktpersons försorg för offentliggörande den 16:e maj 2019 kl. 08:45 CEST.
Bilaga

GlobeNewsWire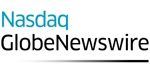 GlobeNewswire, a Nasdaq company, is one of the world's largest newswire distribution networks, specializing in the delivery of corporate press releases financial disclosures and multimedia content to the media, investment community, individual investors and the general public.