Byline Bancorp to Participate in Piper Jaffray Midwest Bank Symposium
Byline Bancorp, Inc. (NYSE: BY), the holding company of Byline Bank, today announced that Chairman Roberto Herencia, President and Chief Executive Officer Alberto J. Paracchini, and Chief Financial Officer Lindsay Corby will be participating in the Piper Jaffray Midwest Bank Symposium on June 13, 2019, in Chicago. During the conference, the attendees will hold a series of meetings with institutional investors.
A copy of the investor presentation that will be used at the conference will be made available on the News and Events page of the Investor Relations section of the Company's website.
About Byline Bancorp, Inc.
Headquartered in Chicago, Byline Bancorp, Inc. is the parent company for Byline Bank, a full service commercial bank serving small- and medium-sized businesses, financial sponsors, and consumers. Byline Bank has approximately $5.3 billion in assets and operates more than 60 full service branch locations throughout the Chicago and Milwaukee metropolitan areas. Byline Bank offers a broad range of commercial and retail banking products and services including small ticket equipment leasing solutions and is one of the top 10 Small Business Administration lenders in the United States.
View source version on businesswire.com: https://www.businesswire.com/news/home/20190612005229/en/
Business Wire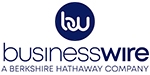 Business Wire, acquired by Berkshire Hathaway in 2006, is the global market leader in commercial news distribution. Thousands of member companies and organizations depend on Business Wire to transmit their full-text press releases, regulatory filings, photos and other multimedia content to journalists, financial professionals, investor services, regulatory authorities and consumers worldwide.