Yleiselektroniikka Oyj - Johdon liiketoimet 16.6.2019 klo 16:05
Yleiselektroniikka Oyj - Johdon liiketoimet
____________________________________________
Ilmoitusvelvollinen
Nimi: Aspiala, Tina
Asema: Hallituksen jäsen/varajäsen
Liikkeeseenlaskija: Yleiselektroniikka Oyj
LEI: 743700OD4QRWKZ4ODC98
Ilmoituksen luonne: ENSIMMÄINEN ILMOITUS
Viitenumero: 743700OD4QRWKZ4ODC98_20190616134600_4
____________________________________________
Liiketoimen päivämäärä: 2019-06-14
Kauppapaikka: NASDAQ HELSINKI LTD (XHEL)
Instrumenttityyppi: OSAKE
ISIN: FI0009900724
Liiketoimen luonne: LUOVUTUS
Liiketoimien yksityiskohtaiset tiedot
(1): Volyymi: 629 685 Yksikköhinta: 8,7 EUR
Liiketoimien yhdistetyt tiedot
(1): Volyymi: 629 685 Keskihinta: 8,7 EUR
Lisätietoja:
Marika Rusko
Talousjohtaja
puh +358(0)10 2891 282 tai +358(0)400 542 022
Yleiselektroniikka lyhyesti:
Yleiselektroniikka on Pohjois-Euroopan vanhin itsenäinen elektroniikan komponenttien jakelija. Käytämme markkinoinnissa Suomen ulkopuolella YE International nimeä. Vuonna 1969 Yleiselektroniikka aloitti myymälätoiminnan Helsingin keskustassa. Noista ajoista yritys on muuttunut paljon, vaikka edelleenkin myymälät ovat osa liiketoimintaamme. Toimimme 5 maassa ja meitä on 229 henkeä. Palvelemme asiakkaitamme maailmanlaajuisesti tuotannon siirtyessä maasta toiseen. Yleiselektroniikka Oyj:n osake on listattu Nasdaq Helsinki Oy:ssä.
GlobeNewsWire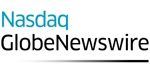 GlobeNewswire, a Nasdaq company, is one of the world's largest newswire distribution networks, specializing in the delivery of corporate press releases financial disclosures and multimedia content to the media, investment community, individual investors and the general public.