DGAP-News: Rentschler Biopharma is once again featured on Germany's top-ranked employers list
DGAP-News: Rentschler Biopharma SE / Key word(s): Statement
Rentschler Biopharma is once again featured on Germany's top-ranked employers list

09.10.2019 / 11:15
The issuer is solely responsible for the content of this announcement.


---
Rentschler Biopharma is once again featured on Germany's top-ranked employers list
Laupheim, Germany, and Milford, MA, USA, October 9, 2019 - Rentschler Biopharma SE, a world-class contract development and manufacturing organization (CDMO) for biopharmaceuticals, has been featured on the annual list of Germany's best employers for the second year in a row. The analysis of "Germany's most attractive employers" was published by the F.A.Z. Institute today and evaluates the largest German companies from over 150 different sectors for their reputation as employers. Of the 10,000 companies included, 503 were recognized as top employers. Rentschler Biopharma once again ranked number two in the biotechnology sector.
"What drives all of us at Rentschler Biopharma, is our mission to help patients with serious or rare diseases. To achieve this, we are using our development and manufacturing expertise to translate medical research into outstanding biopharmaceuticals," Dr. Frank Matthias, CEO of Rentschler Biopharma, commented. "We are extremely proud to be named one of Germany's best workplaces and I warmly thank all of our employees, who have played an important role in this achievement. Our goal is to retain our highly experienced team while also attracting new talent by offering excellent opportunities for professional and personal growth. This award validates the high priority we have placed on investing in our employees, and we will continue to do so going forward."
In addition to competitive salary packages, Rentschler Biopharma is committed to a family-friendly and collaborative working environment. The Company offers modern benefits, such as a corporate health program and a daycare center at its Laupheim location. The Company's flat hierarchy and management accessibility enable fast decision making. Rentschler Biopharma is a leader in innovation and technology, providing employees the opportunity to be part of cutting-edge and groundbreaking projects.
"Rentschler Biopharma is a first-class biopharmaceutical CDMO with locations in Laupheim, Germany, and Milford in the greater Boston area as well as strategic alliance partner Rentschler Fill Solutions in Austria, and serves clients around the globe. Through our in-house training center, the biosimulator, we can offer our employees customized professional development programs. We also encourage their creative input and independent decision making. We continue to grow and thus are able to offer new opportunities for highly experienced employees and younger team members who want to proactively drive change with passion and entrepreneurial spirit," added Dr. Mathias. Dr. Mathias - together with Prof. Dr. Nikolaus Rentschler, Chairman of the Supervisory Board - is a finalist for the German "Ernst & Young Entrepreneur Of The Year 2019" Award.
Current vacancies can be found here.
About the study "Germany's most attractive employers"
To determine the most attractive workplaces in Germany, the F.A.Z. Institute, in collaboration with the IMWF Institute for management and economic research, examined the reputation and performance of Germany's largest companies as employers. Data from social listening, a process in which relevant information from the Internet is collected, filtered and analyzed using artificial intelligence, and from structured questionnaires, which were sent to the companies, were assessed in a multi-stage process. From this, sector-specific rankings were created with scores from 0-100. Companies that earned at least 60 points were awarded the title of "Germany's most attractive employer." Out of the 10,000 companies that were evaluated, 503 were recognized with this title.
About Rentschler Biopharma SE
Rentschler Biopharma, is a leading contract development and manufacturing organization (CDMO), focused exclusively on client projects. From its headquarters in Laupheim, Germany, and its site in Milford, MA, USA, Rentschler Biopharma offers process development and manufacturing of biopharmaceuticals as well as related consulting activities, including project management and regulatory support. Rentschler Biopharma's high quality is proven by its long-standing experience and excellence as a solution partner for its clients. A high-level quality management system, a well-established operational excellence philosophy and advanced technologies ensure product quality and productivity at each development and manufacturing step. In order to offer optimal solutions across the entire value chain, the Company has entered into a strategic alliance with Leukocare AG for formulation development and with Rentschler Fill Solutions GmbH for fill & finish services. Rentschler Biopharma is a family-owned company with more than 850 employees. For further information, please visit www.rentschler-biopharma.com.
Contact:
Rentschler Biopharma SE
Dr. Cora Kaiser
Senior Director Corporate Communication
Phone: +49-7392-701-874
Mail: communications@rentschler-biopharma.com
Media inquiries:
MC Services AG
Eva Bauer
Phone: +49-89-210228-0
Laurie Doyle
Phone: +1-339-832-0752
Mail: rentschler@mc-services.eu
---
09.10.2019 Dissemination of a Corporate News, transmitted by DGAP - a service of EQS Group AG.
The issuer is solely responsible for the content of this announcement.

The DGAP Distribution Services include Regulatory Announcements, Financial/Corporate News and Press Releases.
Archive at www.dgap.de

---
887663 09.10.2019
EQS Group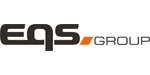 EQS Group is a leading international technology provider for Digital Investor Relations, Corporate Communications and Compliance. More than 8,000 companies worldwide trust EQS's products and services to securely, efficiently, and simultaneously fulfil complex national and international disclosure and compliance requirements, and to reach stakeholders globally.