Hampton, Virginia, Provides Smart Payment Portal Solution for Citizens to Pay Online
The City of Hampton, Virginia, has a new payment solution for delivering convenience and value for its citizens. The Hampton Smart Payment Portal handles personal property tax, real estate tax and parking ticket payments, all while saving time and money for end users.
Developed through a longstanding partnership with digital government services provider Virginia Interactive (VI), the Hampton Smart Payment Portal is a testament to the value of private sector and local government relationships. VI has worked with the City of Hampton for over a decade, streamlining and simplifying citizen interactions with government to create a more citizen-centric experience.
"The City of Hampton has always existed on the forefront of innovation and has worked hard to continuously evolve its interaction with citizens," said Travis Sarkees, President of Virginia Interactive. "The Hampton Smart Portal was created using feedback gained directly from Hampton residents, and we are proud to deliver a service that will really make life easier for citizens."
Launched in July 2019, the City of Hampton Smart Payment Portal has already been adopted by 3,950 residents—an increase of 1,000 users of online payment services from July 2018.
Residents enjoy a mobile-responsive experience that integrates consistently and seamlessly with the City of Hampton's website. Time savings are also noteworthy for users, who are now able to make multiple payments through one account via shopping cart functionality.
Administrative users also see major functional benefits thanks to payment reporting and a new ability which allows administrators to conveniently search for user accounts by inputting account type, account number or customer name. In the future, users will also have the ability to opt out of paper billing, which will reduce the demand on city resources and cut down on paper waste.
The City of Hampton's Smart Payment Portal is supported by Virginia Interactive's live customer service, allowing for account maintenance and support through live agents trained in the specific requirements and needs of the City of Hampton. All of the Commonwealth of Virginia's usability and accessibility standards have been met or exceeded by the project, while the overall design reflects the style and function of the City of Hampton's website.
About Virginia Interactive
Virginia Interactive, LLC, is a wholly owned subsidiary of NIC. Virginia Interactive is part of the NIC family of digital government service providers, making life simple for the citizens and businesses of the Commonwealth of Virginia.
About NIC
NIC Inc. (Nasdaq: EGOV) launched the digital government industry in 1992, and continues to lead it, providing a secure payment engine and thousands of digital government solutions across a network of more than 6,000 federal, state, and local government agencies. In addition, NIC is a leading provider of outdoor recreation solutions, with 1 out of 6 hunting and fishing licenses in the United States sold using an NIC service. The Company created the nation's first personal assistant for government and comprehensive mobile platform, Gov2Go®, as well as the innovative, data-driven prescription drug monitoring platform, RxGov®. More information is available at www.egov.com.
View source version on businesswire.com: https://www.businesswire.com/news/home/20200114005025/en/
Business Wire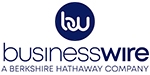 Business Wire, acquired by Berkshire Hathaway in 2006, is the global market leader in commercial news distribution. Thousands of member companies and organizations depend on Business Wire to transmit their full-text press releases, regulatory filings, photos and other multimedia content to journalists, financial professionals, investor services, regulatory authorities and consumers worldwide.