500.COM ALERT: Bragar Eagel & Squire, P.C. is Investigating 500.com Limited on Behalf of Stockholders and Encourages Investors to Contact the Firm
Bragar Eagel & Squire, P.C., a nationally recognized shareholder law firm, is investigating potential claims against 500.com Limited (NYSE: WBAI) on behalf of 500.com stockholders. Our investigation concerns whether 500.com has violated the federal securities laws and/or engaged in other unlawful business practices.
Click here to participate in the action.
On December 31, 2019, the Company disclosed an internal investigation regarding alleged illegal money transfers after one of its former directors was arrested. 500.com also announced that its Chairman of the Board of Directors resigned and that its Chief Executive Officer would "step aside" from his position until the investigation was completed.
On this news, the Company's stock price fell as much as $0.94 per share, or nearly 11%, on January 2, 2020.
If you purchased or otherwise acquired 500.com shares and suffered a loss, have information, would like to learn more about these claims, or have any questions concerning this announcement or your rights or interests with respect to these matters, please contact Brandon Walker or Melissa Fortunato by email at investigations@bespc.com, or telephone at (212) 355-4648, or by filling out this contact form. There is no cost or obligation to you.
About Bragar Eagel & Squire, P.C.:
Bragar Eagel & Squire, P.C. is a nationally recognized law firm with offices in New York and California. The firm represents individual and institutional investors in commercial, securities, derivative, and other complex litigation in state and federal courts across the country. For more information about the firm, please visit www.bespc.com. Attorney advertising. Prior results do not guarantee similar outcomes.
View source version on businesswire.com: https://www.businesswire.com/news/home/20200114005869/en/
Business Wire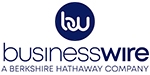 Business Wire, acquired by Berkshire Hathaway in 2006, is the global market leader in commercial news distribution. Thousands of member companies and organizations depend on Business Wire to transmit their full-text press releases, regulatory filings, photos and other multimedia content to journalists, financial professionals, investor services, regulatory authorities and consumers worldwide.