MagicStay propose désormais plus de 700.000 hébergements dans le monde pour le voyage d'affaires et la mobilité professionnelle
Après avoir gagné Phocuswright Conférence en novembre dernier à Miami, et le Laurier du Voyage d'affaires -Sûreté du Voyageur- en décembre à Paris, MagicStay, la plateforme dédiée aux logements pour le tourisme d'affaires et la mobilité professionnelle annonce avoir dépassé 700.000 appartements, villas ou appart-hôtels à travers le monde.
« Nous sommes désormais connectés aux principales agences immobilières ou appart-hôtels dans le monde. Ces annonces, souvent exclusives, sont réservables instantanément directement sur notre plateforme ou dans les outils de réservation du voyage d'affaires.» déclare Valéry Linÿer, le CEO de l'entreprise fondée en 2013.
«Nous développons notre activité sur les séjours longs : logements temporaires pour les expatriés, hébergement pour les consultants ou collaborateurs en missions longues, et nous proposons désormais notre logiciel Extendeez® aux entreprises afin d'optimiser et faciliter la gestion des hébergements occupés par leurs salariés et assurer leur sécurité. » ajoute Valéry Linÿer.
A propos de MagicStay :
MagicStay est une plateforme digitale créée en France en 2013, dédiée à l'hébergement des voyageurs d'affaires ou des collaborateurs de grandes entreprises en mobilité.
Consultez la version source sur businesswire.com : https://www.businesswire.com/news/home/20200115005318/fr/
Business Wire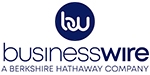 Business Wire, acquired by Berkshire Hathaway in 2006, is the global market leader in commercial news distribution. Thousands of member companies and organizations depend on Business Wire to transmit their full-text press releases, regulatory filings, photos and other multimedia content to journalists, financial professionals, investor services, regulatory authorities and consumers worldwide.