CDI Global da la bienvenida a Pedralbes Partners, su nuevo integrante en México
CDI Global da la bienvenida a Pedralbes Partners, su nuevo integrante en México
PR Newswire
CHICAGO Y CIUDAD DE MÉXICO, 23 de octubre de 2020
CHICAGO Y CIUDAD DE MÉXICO, 23 de octubre de 2020 /PRNewswire/ -- CDI Global, empresa internacional especializada en fusiones, adquisiciones y desinversiones (M&A), se complace en anunciar que la división de asesoría financiera de Pedralbes Partners se ha sumado a su red integrada de firmas de banca de inversión. CDI Global es uno de los líderes en cross-border M&A, brindando soporte local y experiencia en un amplio abanico de industrias.
Pedralbes Partners es una compañía de asesoría financiera y gestión de inversiones independiente que nació en 2014 en la Ciudad de México. La firma fue fundada por Demian Esser, exbanquero de inversiones de Citigroup, y José López Portillo, ejecutivo de capital privado, y su práctica de asesoría financiera se ha convertido en uno de los principales asesores de cross-border M&A orientados al middle market en México. Junto con su consejo asesor de alto nivel, la firma cuenta con más de 50 años de experiencia asesorando transacciones en los principales bancos de inversión en el mundo.
"Nos concentramos primordialmente en operaciones cross-border de M&A, y estamos encantados de unirnos a la red de CDI Global, a fin de ofrecer a nuestros clientes una cobertura de asesoría verdaderamente global", dijo Demian Esser. "Con presencia en 35 países, CDI Global es una de las mayores redes de fusiones y adquisiciones enfocadas en nuestro mercado objetivo, y eso nos ayudará a servir aún mejor a nuestros clientes", agregó José López Portillo. "En los díalogos que hemos tenido con varios jugadores estratégicos a lo largo de estos años en Europa, Asia y Estados Unidos, ven el potencial de México para jugar un papel relevante en la nueva realidad que estamos viendo, donde varias cadenas productivas escenciales en Estados Unidos están saliendo de Asia y reubicándose en Norte América con el fin de tener más certeza de sus cadenas de suministro. En este sentido, México ha podido posicionarse como un lugar privilegiado dedibo a su cercanía a Estados Unidos, y a la reatificación del tratado de libre comercio entre México, Estados Unidos y Canadá", comentó Demian Esser.
"Vemos un contexto muy positivo para empresas mexicanas que tienen ventajas competitivas sostenibles y que pueden ser la puerta de entrada a un mercado local de gran tamaño y en franco crecimiento y puntas de lanza para entrar al mercado norteamericano", puntualizó José López Portillo.
CDI Global se especializa en identificar las oportunidades adecuadas para transacciones cross-border en las que participan empresas medianas. Con Pedralbes Partners, CDI Global busca ampliar y fortalecer su cobertura existente en México, donde CDI ha trabajado en diversos mandatos cross-border por medio de sus oficinas en la Ciudad de México. Pedralbes Partners conferirá mayor profundidad y capacidad para atender a la clientela de CDI en la región y, al mismo tiempo, ayudará a la base de clientes internacionales de CDI Global a identificar oportunidades de expansión en México.
"Pedralbes Partners aporta fortalezas importantes a nuestras capacidades y recursos existentes para servir a clientes nacionales y globales en México y en todo el mundo. Nos complace mucho tenerles como nuevo integrante de nuestras operaciones internacionales, que están en constante crecimiento", afirmó Jeff Schmidt, director ejecutivo de CDI Global.
México ocupa el onceavo lugar mundial en cuanto a paridad de poder adquisitivo, según el Fondo Monetario Internacional. Con sólidas bases demográficas y una creciente clase media, México ha atraído flujos importantes de inversión extranjera en los últimos años y es la segunda mayor economía de América Latina. Debido a su proximidad a los Estados Unidos y al recién aprobado acuerdo T-MEC, México se ha posicionado como un centro manufacturero industrial y productor agrícola, y posee excelente infraestructura logística. El reciente aumento en la penetración de Internet y telefonía móvil convirtió a México en uno de los mercados de comercio electrónico de más vigoroso crecimiento a nivel mundial. Pedralbes Partners orienta sus actividades de asesoría a los ramos de consumo, industrial y tecnológico, así como a los sectores de agricultura y hospitalidad.
Acerca de CDI Global
CDI Global ofrece servicios de asesoría financiera enfocados primordialmente en empresas medianas. La firma se especializa en la búsqueda de empresas internacionales para fusiones y adquisiciones, desinversiones y joint ventures, representación de compradores y vendedores, y servicios de asesoría de due-diligence. Ha llevado a cabo más de 1,600 transacciones en los últimos 35 años, abarcando más de 25 industrias. CDI Global fue fundada en Europa en 1973, y en la actualidad tiene su sede en Chicago, Illinois, y casi 50 oficinas más en Asia, Europa, América del Norte, Oceanía y América del Sur. CDI Global goza de reconocimiento por la calidad de sus socios internacionales, su enfoque en diferentes industrias y su amplia experiencia en desarrollo de negocios. Para más información, le invitamos a visitar https://www.pedralbes-partners.com/ y https://www.cdiglobal.com.
Local knowledge, global reach.
Foto - https://mma.prnewswire.com/media/1319228/FOTO.jpg
FUENTE CDI Global
PR Newswire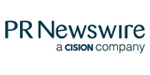 PR Newswire's news distribution, targeting, monitoring and marketing solutions help you connect and engage with target audiences across the globe.