Citi unifie son activité mondiale de gestion de patrimoine
Citi a annoncé aujourd'hui avoir créé une entité unique de gestion de patrimoine, Citi Global Wealth, réunissant les équipes de gestion de patrimoine au sein de Global Consumer Banking (GCB) et de l'Institutional Clients Group (ICG). Citi Global Wealth est une plateforme unique et intégrée qui répond aux besoins des clients à travers le continuum patrimonial, depuis le segment de clients aisés jusqu'aux clients très fortunés.
Cette nouvelle entité sera dirigée par Jim O'Donnell et englobera la Citi Private Bank et Citi Personal Wealth Management. Jim relèvera d'Anand Selva, PDG de Global Consumer Banking, et de Paco Ybarra, PDG de l'Institutional Clients Group.
Dans une note interne annonçant la création de la nouvelle entreprise, Michael Corbat, PDG de Citi, et Jane Fraser, présidente de Citi et nouvelle PDG, ont déclaré : « Se démarquer significativement grâce à la gestion de patrimoine et en faire une source de rendements améliorés sera fondamental pour Citi et notre stratégie future. Regrouper toute la force de notre entreprise derrière une offre et de cette façon-là est révélateur de l'approche que nous adoptons afin de redéfinir notre banque. »
Avant sa nomination à ce nouveau poste, M. O'Donnell était directeur mondial des ventes et gestion des relations investisseurs, responsable de la distribution des produits de marchés financiers internationaux aux clients actions, revenus fixes, devises et produits de Citi. Il a rejoint Citi en juillet 1999.
« Nos clients se mondialisent de plus en plus avec leur présence et leurs besoins financiers, et nous nous engageons à les aider à préserver et à générer une richesse pour eux-mêmes, leurs familles et pour les générations futures », a déclaré Jim O'Donnell, directeur de Citi Global Wealth. « La création d'une entité de gestion de patrimoine unifiée nous permettra d'offrir toute la puissance mondiale de Citi à nos clients tout en garantissant que nous préservons les produits, les compétences et l'expertise des activités de Private Bank et de Consumer Wealth clients. »
La Citi Private Bank se consacre à encourager les particuliers, les familles et les cabinets juridiques les plus riches du monde à protéger et à générer un patrimoine de manière responsable. Avec environ 550 milliards de dollars d'activité client, la Citi Private Bank propose ses services à plus de 13 000 clients UHNW (Ultra-High-Net-Worth, patrimoine financier très élevé), incluant 25 % des milliardaires mondiaux et plus de 1 400 family offices dans 50 villes et plus de 100 pays. Son modèle commercial unique permet de nous concentrer sur des clients moins nombreux, plus grands et plus exigeants possédant un patrimoine net moyen dépassant les 100 millions de dollars. Les clients bénéficient d'une expérience hautement personnalisée et accèdent à une gamme complète de produits et de services assortie de conseils personnalisés, de prix compétitifs et d'une exécution efficace, englobant les investissements, la banque, les prêts, la garde, la planification patrimoniale, l'immobilier, l'art, le financement et les prêts aéronautiques, et plus encore.
Grâce à ses offres Citigold, Citigold Private Client et Citi Priority, la Global Consumer Bank de Citi offre aux clients des services de gestion de patrimoine personnalisés de qualité institutionnelle, qui englobent des équipes dédiées à la gestion de patrimoine, un accès aux fonds ainsi qu'un ensemble de privilèges exclusifs, des tarifs préférentiels et des avantages pour les clients du monde entier. L'unité gère environ 200 milliards de dollars d'actifs dans le monde et exerce ses activités auprès de clients aux États-Unis, en Europe, au Moyen-Orient, en Asie et au Mexique.
Citi
Citi, la première banque mondiale, possède environ 200 millions de comptes clients et exerce ses activités dans plus de 160 pays et juridictions. Citi fournit aux consommateurs, aux entreprises, aux gouvernements et aux institutions une large gamme de produits et services financiers, notamment des services bancaires et de crédit aux consommateurs, des services bancaires et de placement aux entreprises, des services de courtage en valeurs mobilières, des services de transaction et de gestion de patrimoine.
Pour de plus amples informations, veuillez visiter www.citigroup.com | Twitter : @Citi | YouTube : www.youtube.com/citi | Blog : http://blog.citigroup.com | Facebook : www.facebook.com/citi | LinkedIn : www.linkedin.com/company/citi
Le texte du communiqué issu d'une traduction ne doit d'aucune manière être considéré comme officiel. La seule version du communiqué qui fasse foi est celle du communiqué dans sa langue d'origine. La traduction devra toujours être confrontée au texte source, qui fera jurisprudence.
Consultez la version source sur businesswire.com : https://www.businesswire.com/news/home/20210114005488/fr/
Business Wire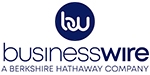 Business Wire, acquired by Berkshire Hathaway in 2006, is the global market leader in commercial news distribution. Thousands of member companies and organizations depend on Business Wire to transmit their full-text press releases, regulatory filings, photos and other multimedia content to journalists, financial professionals, investor services, regulatory authorities and consumers worldwide.